Everyone would love to make your blog from an SEO-friendly aspect. They won't have a proper way to make it easier for all users. This blog will help you to learn how to make your website search engine WordPress SEO-Friendly. Using the permalink of WordPress you can easily configure the link within 2 seconds.
Go to the category of uncategorized to uncheck it:
The uncategorized category is said to be the very default one in WordPress. It doesn't have any connection in the post because; some would think the uncategorized category may affect the post in WordPress. To make your WordPress blog easy in navigation and to grasp the exact idea of the post, one must look after the category without fail. It's a big compliment for readers as well as a search engine to categorize the post correctly. So, a basic blog should contain the categories for posting the article.
Note:
Go to the WordPress admin dashboard and then select the option "
post
". Under the post, you can see the option "
categories
". Tap "
Add new category
"!
Change the permalinks as friendly:
http://www.dfedfde.com/?p=145
– Check this URL! Can you understand anything from the given URL? No right! One should make the URL SEO-friendly for good understanding. Even Google will find it difficult to understand the basic concept of your post. Your post will be ranked based on the information you give in a post such as a title, description, keywords, URL, and category. This will make Google get a clear concept of your post so that, it would rank easily. So, for a better option, we recommend you add titles of the post in your URL to make it SEO-friendly.
Here's the step to make major changes in the permalink:

Step 1:
Find the
Settings
option and it shows a drop-down list such as
general, writing, reading, discussion, media, permalink,
and
akismet
. Choose the permalink from the drop-down list to add necessary changes like day & name, month & name, numeric, post name, and custom structure.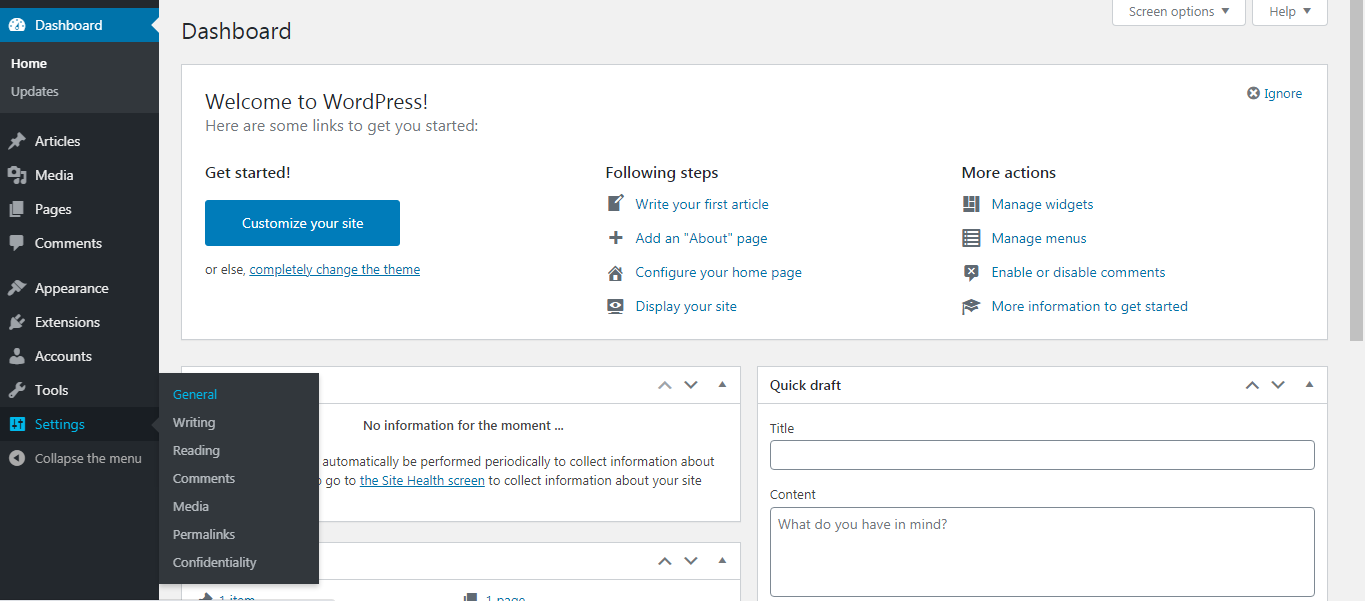 Step 2:
It's your choice to choose the requirement to add in the permalink. But don't forget to ignore the default one because it shows the same URL structure as
http://www.dfedfde.com/?p=145
.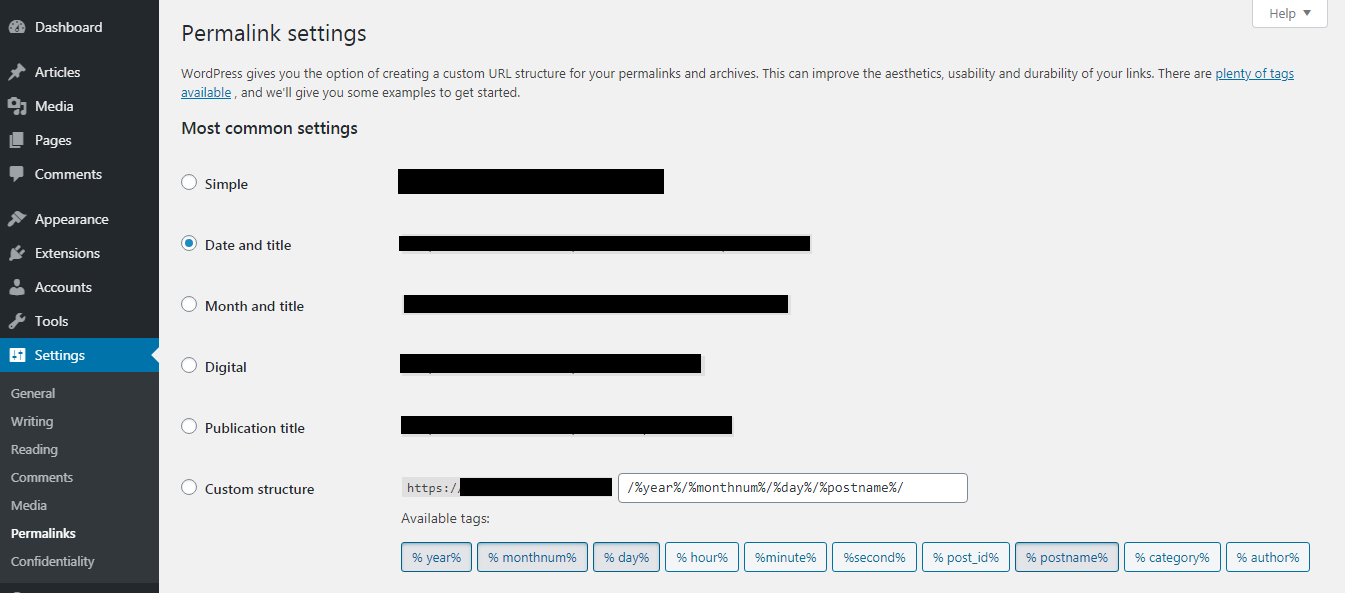 Will descriptions and keywords help you in making URLs SEO-friendly? There are more plugins available in the market for adding titles, descriptions, categories, and keywords in the post. Choose an SEO pack contains all together or WordPress SEO-Yoast. The titles and pages will be considered as HTML so that, don't expect the same for meta tag and meta keywords. It won't be added to your HTML page. If you use WordPress SEO-Yoast, it is easy to include Meta tags and Meta keywords. A title page can be created using the main keyword and you are limited to use less than or equal to 50 characters. For Meta descriptions, you can add up to 50 to 150 characters of letters on the website.
Yoast plugin will help you to add the button of Social Medias like Facebook, Twitter, and Google+. By using permalinks in a simple format will give you more advantages in the present and future. Please ignore using underscores and use dashes. Your permalink should not contain stop words. Once if you publish the permalink, please don't change it. It may lead to errors such as 301 redirections. Finally, give the main preferences to add the keyword in URL or permalink.