Steps to use Wordpress Toolkit in Plesk
In simple words, it's a content management system. But in reality, it works out more than a simple system extension. WordPress gives you more benefit than you expect with its easy to use the plug-in. Here, we are taking pride to explain both applications such as Plesk and WordPress. Using Plesk, you can manage more WordPress without limitations.
Even though, WordPress does the best of its use but holding out it has a few problems which might get complex while running programs. Here, comes the positive! WordPress Toolkit is getting better than WordPress because the task such as migration, update, synchronization, cloning, and staging can be easily processed.
Plesk WordPress Installation:
Find where the
Website & Domain
exist and then search for
WordPress Icon
. There, you can see the button "
Install
". Tap on it!

How to manage WordPress Installation?
Once if you have done with WordPress installation, then it's your necessity to deal with WordPress toolkit. Yes, by now WordPress toolkit will be in your server. WordPress toolkit has a dashboard that is user friendly in nature. There, you can set up your dashboard appearance as per your choices such as tiles, lists, and cards.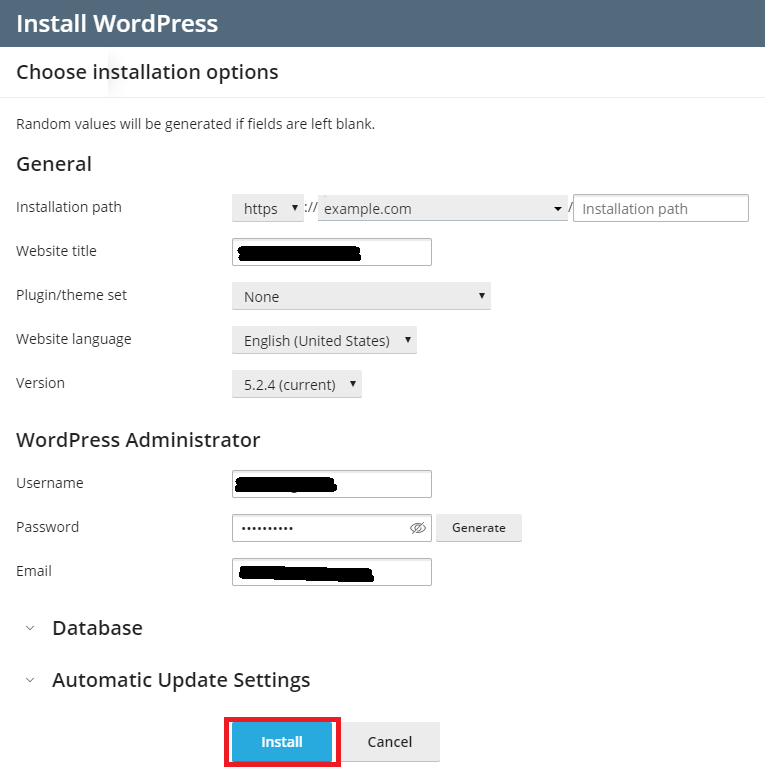 Information & Tools: Your full control is maintained here. Debug, maintenance mode enable, and search engine index disable are featured.
How to manage WordPress Plugin?
From your WordPress dashboard, you can install or remove the plugins.
Installation:
To add the plugin, search for the WordPress option, and then go to the plugin menu. There, you can see the install button. Give a tap!
Removal of the plugin:
Search for server management and then go to WordPress. Finally choose for which plugin you need to enable or disable.
How to manage WordPress Themes?
Search for WordPress and choose the tab theme. Click on the Install button to customize the theme. Just like the same procedure of Plugin.
How to secure WordPress?
A security check for a website is important. All you need to do is go for Website & Domain and then WordPress. Choose the tab "Check security" which shows numerous security performances. Put a tick mark whatever security check do you want to perform.
Safety Precautions:
Step 1:
In your Plesk dashboard, choose the domain and then manage to host or manage the domain.
Step 2:
After clicking on it, select
Website & Domains
and then
backup manager
. Using the backup manager, you can set up the time and day for backup.
Finally, we are in the conclusion part. WordPress sites might be complex but with the help of WordPress toolkit along with Plesk, it's easy to get all in one dashboard. Dude! This is smart work, not hard work!