The title is included with the widget by default for every widget you include in your WordPress website. While that might be okay for most part, you may want to exclude them for better readability. They take up some space in the screen. You may want to free this up.
Hiding the widget title is easy as long as you know what you're doing. In this article, we explain how to hide the widget title in WordPress the easiest way.
Use the Widget Option Plugin
To get this done easily, you need to install and use the Widget Option plugin. It's a free plugin that allows you to add context to the plugins installed and essentially take control of them.
To get started, install it from the plugin directory and activate it. Once activated, follow these steps:
Go to WordPress dashboard
Navigate into Appearance >> Widgets.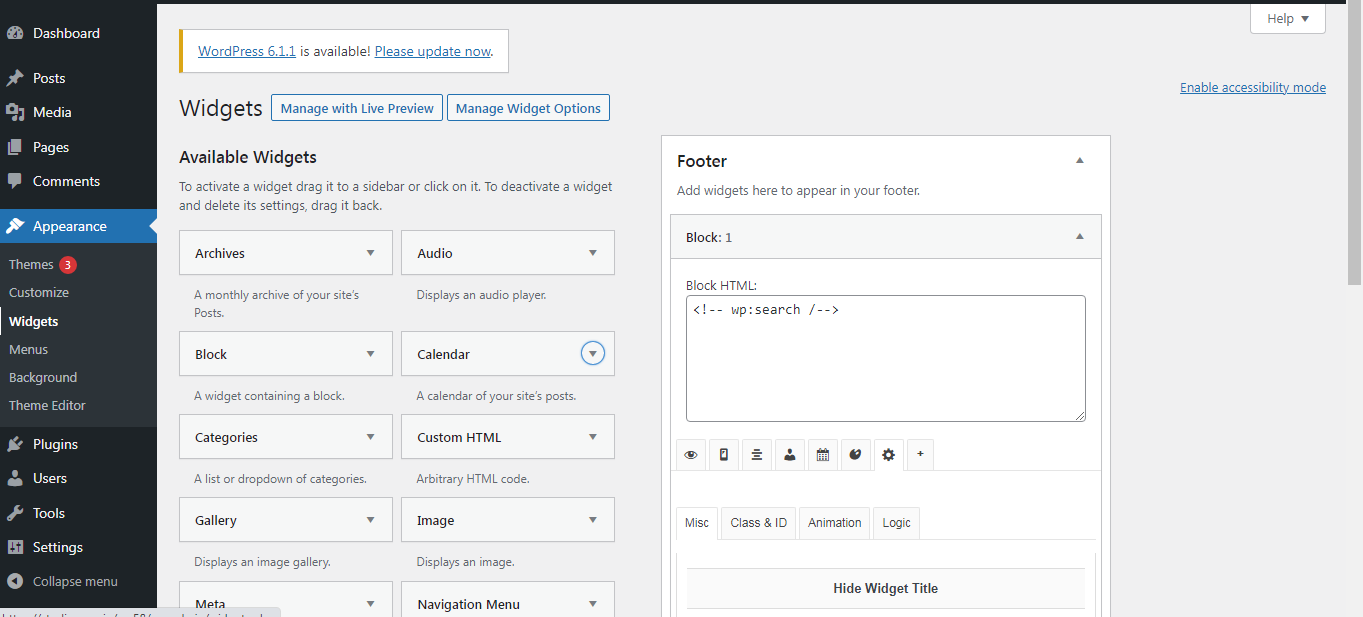 Select a widget and drag and drop to the sidebar. Or you can select an existing widget from the sidebar.
Click on the arrow next to that widget.
Then click on the Gear icon
Underneath, you need to tick the checkbox for 'Check to hide widget title'.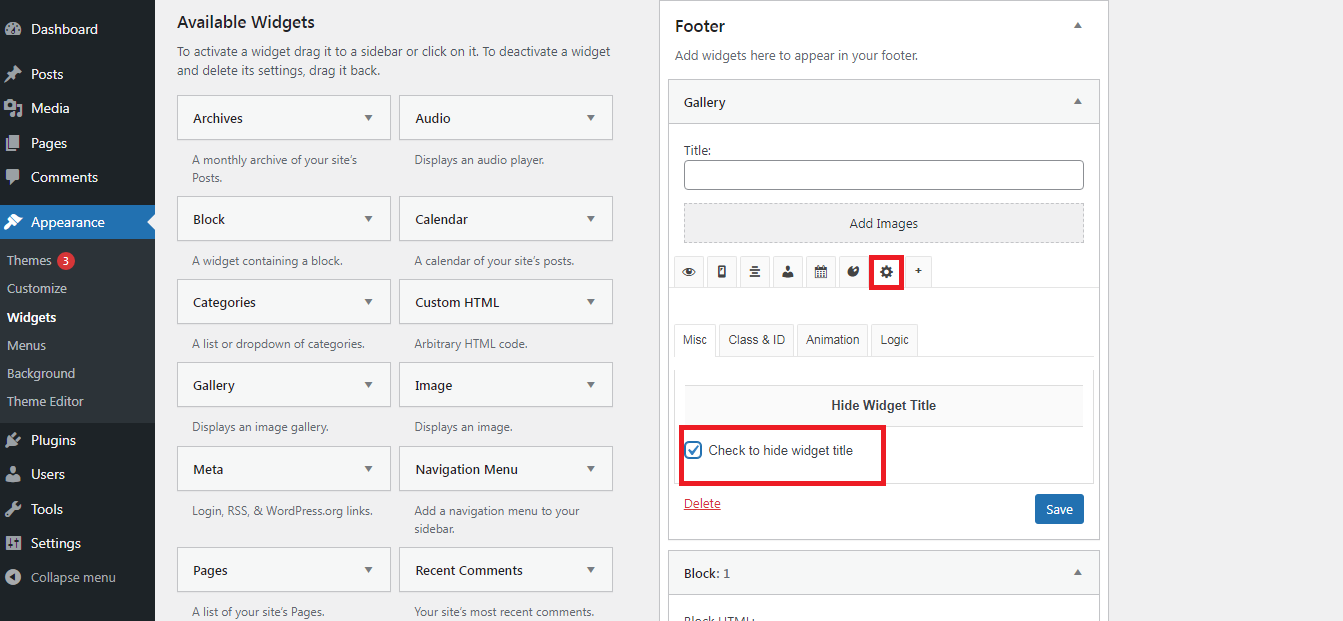 Finally, tap on Save button to save the changes you made
Now when you reload the page, you will not see the title for that particular plugin. Repeat the process for other plugins you want to hide the title for.
So that's how you hide widget title in WordPress. If the above process fails, update the WordPress version or the installed plugins and try again.