Search traffic is one of the best ways to get visitors to your website. Of all the search traffic generated, Google accounts for 70% of it. But what happens when it labels your website as 'Reported Attack Page'. Your visitors will see a warning sign upon landing on your website. This would dramatically decrease the visitors count and increase bounce rate.
The main reason why Google may mark websites with that label is because of the following:
Your website contains malware or phishing codes
The source of the website is compromised
Certain files and documents of the website contain malicious scripts
All of these things pose risk to the web visitors. Their browser or system may get infected with the malicious scripts. Google and other search engines prioritize user's safety and want to avoid that. Therefore, they alert the user with this warning message.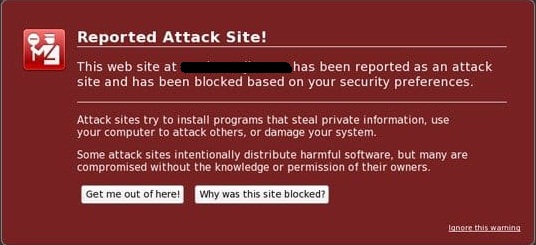 How to Fix this Error?
If you're the website owner, you need to take some quick measures. Otherwise, you'll keep losing visitors.
Here are the steps we recommend you take:
Update login credentials for all accounts with which you load scripts to the website (like FTP). Provide a strong password. Also, secure all mailing accounts associated with the website if you send emails using contact page(s) of the website.
Check the code and scripts on the website. Ask your developer to scan the files and remove any potentially harmful scripts.
If you've hosted the website on a system like IIS, scan it too. You should set a regular scan for such systems.
After you've successfully removed the malicious codes and viruses, file a delisting request to Google. You can do that through the Google Webmaster account.
After verification, Google will take the warning label out.
So that's how you fix the 'Reported Attack Page' label by Google. If problem persists, contact the support team.