Steps to setup TLS on cpanel server WHM
What is mean by TLS?
Well! Between the client and server chain there should be a strong communication and security check. TLS ensures the security check between them and also, it act as a protocol to communicate between the computer network. SSL acts as the TLS predecessor. When creating a web page, developer insist to use encryption to secure all your secret information's. Most probably, web browsers have a tech mean to get touch with sites which are secured properly.
cPanel –
It really keeps on updating the new features without any evidences. It obviously looks for a change whereas from old version to new version. Moreover, WHM and cPanel gives a way to access version 68 which has default mechanism in TLS 1.0, TLS 1.1, TLS 1.2 etc. Sometimes, it might be disabled when new installation takes place. TLS 1.0 is used in old version of cPanel and so there is a belief to admire the secure form happens only in old versions while comparing with new versions.
Version 68 doesn't mean to change its requirement automatically; it waits for the client confirmation to adapt easily with new versions. Until then, it runs with only previous settings as described.
What kind of issues takes place in TLS?
New web browsers will easily adapt to TLS strategy whereas old web browsers hesitate to adapt. Server with TLS connection but has old browser enhancement will throw up a message like unable to connect. In this case, user might use TLS 1.1, TLS 1.2 as default and so, there will be no chance to get help from TLS 1.0
Take an instance: You were shifting from old version to new version in cPanel. Now, it chooses the default action as TLS 1.1 and TLS 1.2, but it actually wants to choose TLS 1.0 as default.
In this situation, just config two server such as dovecot server and exim server:
Step 1:
Use correct login details to login in WHM
Step 2:
Choose the menu "
Service configuration
" and then "
Mailserver configuration
".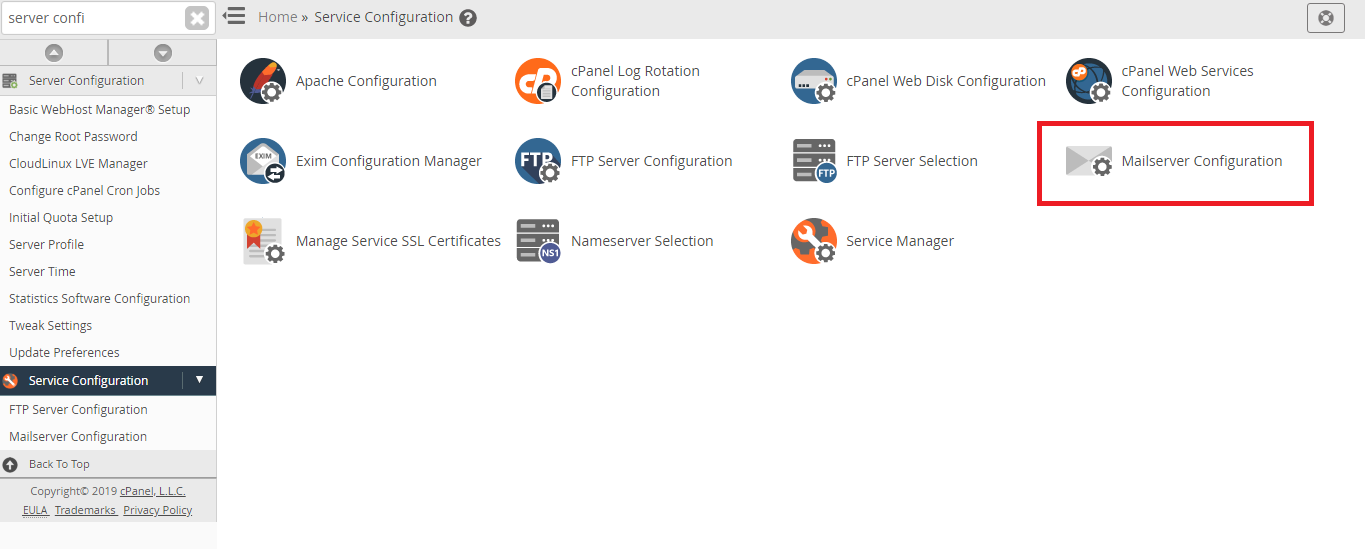 Step 3:
In old cPanel, you can
remove or disable TLSv1 1.2 and TLSv1 1.1
protocols and kindly
choose the default as TLSv
Now, how to change in exim server:
Step 1:
Kindly, login to WHM and tap on the menu "
service configuration
" and then choose "
exim configuration manager
".

Step 2:
Now, choose the old version
(+no_sslv1)
in the option "
options for openSSL
".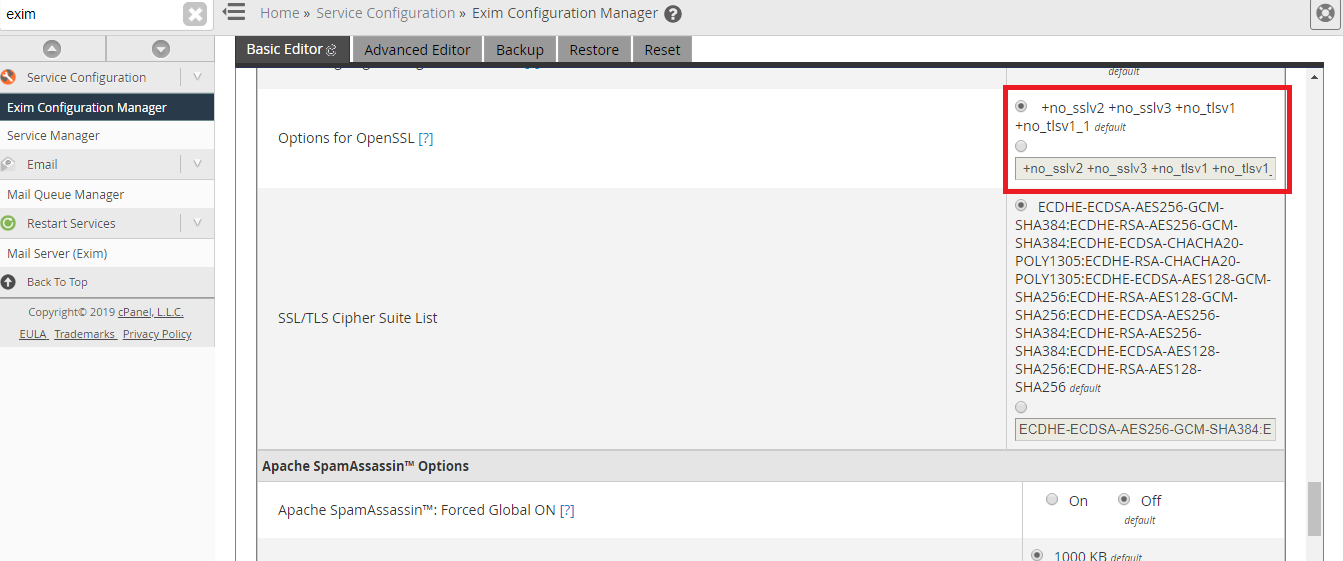 Step 3:
Now,
remove
the recent version SSL
(+no_sslv2 +no_sslv3)