Steps To Manage User's Roles In WordPress
WordPress is a very popular CMS because of its feature and very easy to handle. One of the very crucial features is the user role management system which is responsible for defines the role of the user on the website. In this blog of WordPress user roles, you will be taught how to manage users.
As we know one is the main Admin account but in spite of that WordPress come up with the feature to manage additional like which user will perform what operation and who will be restricted from such operations.
In WordPress, there are five kinds of the user which will be given below:
Subscribers:
We can take it as visitors or site guests who joined on your site. They don't have any unique benefits. They can just modify their own profile by login using the username and password. They are normal user who can make the signup and sign in.
Contributors:
This is another type of user who can perform a few works like approve comments and add new posts.
Authors:
This is one another user whose responsibility is more than the previous user. Authors are able to generate new posts, he/she can approve any comments on the blogs and they can also upload any media files. They have a good responsibility but they are unable to access the website settings of WordPress and unable to change/modify any of the existing blog posts which were posted by other users.
Editors:
They have more power as compare to other previous users. Editors are able to make all posts and pages including modifying them even they can remove any of the media files which is posted by any other user too.
Administrators:
This is the superpower user who has complete access to accounts. Administrators are able to change any of the content or settings of the WordPress site.
NOTE:
Before continuing with any changes, ensure that you have taken a complete backup of your WordPress website. This is good practice and you will have a complete backup if any problem while changing.
You are able to change the type of account by login to the
WordPress dashboard
and go to
Users
option. If you want to add a new user so you need to click on "
Add New
" option.
All the user can be seen by clicking on the "
All Users
" option. It will display the user list.
You may better understand by seeing below image.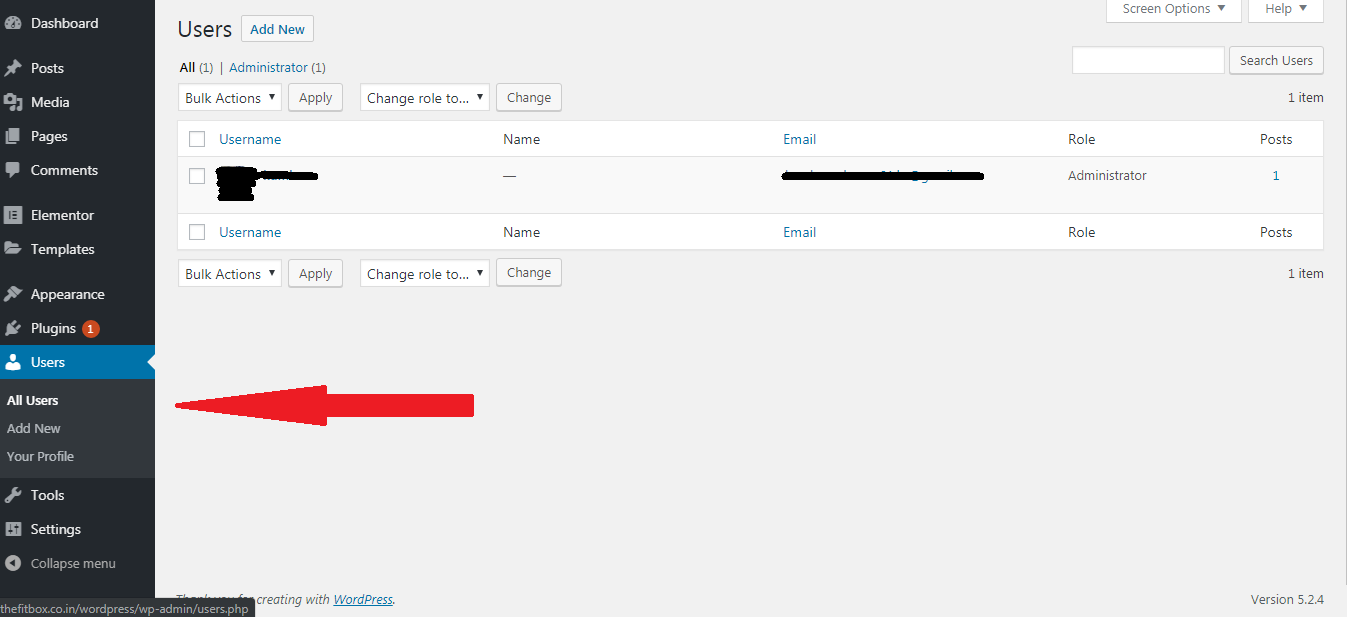 If you click on add new user so you will get kind of next page, you need to fill up few fields as given below: Username which is required, E-mail is also required, First Name, Last Name, Website, Password and repeat password and at the end you need to select role which is given from the select option.
Now click on the "
Add New User
" option if you have completed all the above given instruction properly.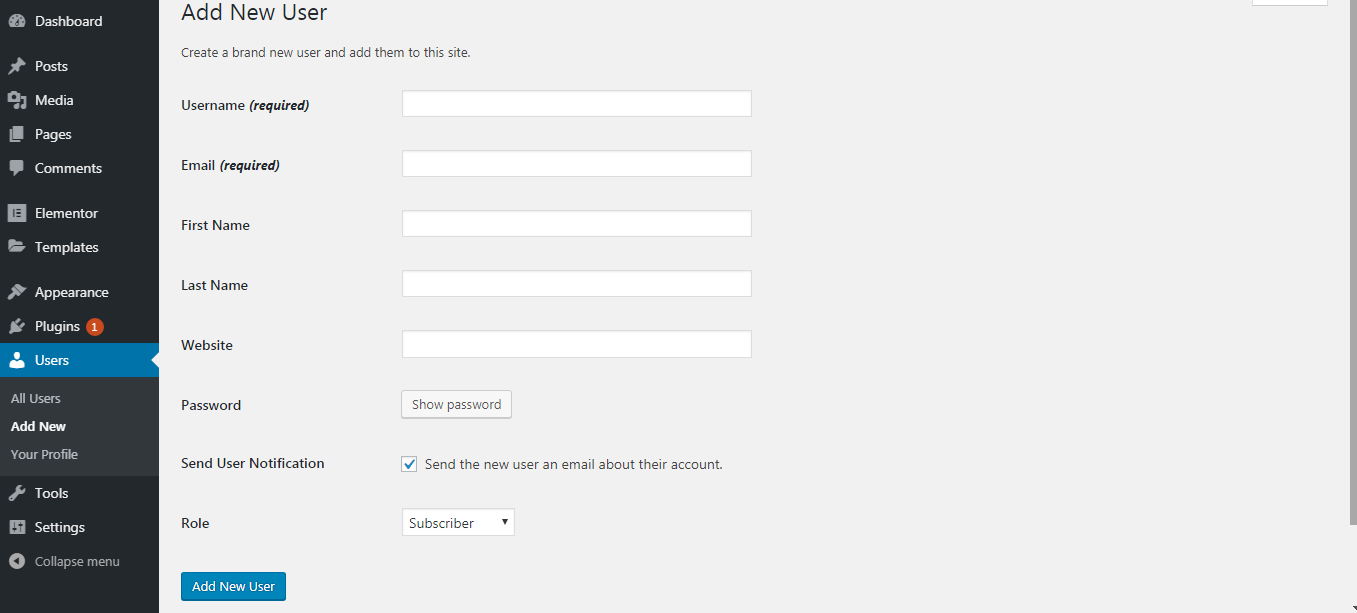 In any case, If you need to change/edit existing user's role, so you need to go back and click on "
All Users list
" option, check the user and select user role from the drop-down and click on the change button.