Steps to change Time Zone in Joomla
Time zone is chosen in website for various features. We are promoting the website in way of articles. We have a choice to schedule the time for publishing the article. In that case, time zone helps you to choose and schedule the article publishing time depends upon the location.
To change the time zone in Joomla, the action takes place in Joomla server settings. Server time zone have the feature to choose the location such as city and date & time too. Time zone in default is fixed as UTC (Universal time coordinated) but also, it has choices such as Pacific, India, Europe, Australia, Atlantic, Asia, Arctic, Antarctica, America and Africa.
In this article, we are going to elaborate the steps to change the time zone in Joomla.
Step 1:
In admin panel, enter the login details
username and password
. If it gets wrong, you need to reset it from first. So, enter correct username and password.
Step 2:
Next step is to search the option "
system
". It shows the drop-down list such as control panel, global configuration, global check-in, clear cache, clear expired cache and system information.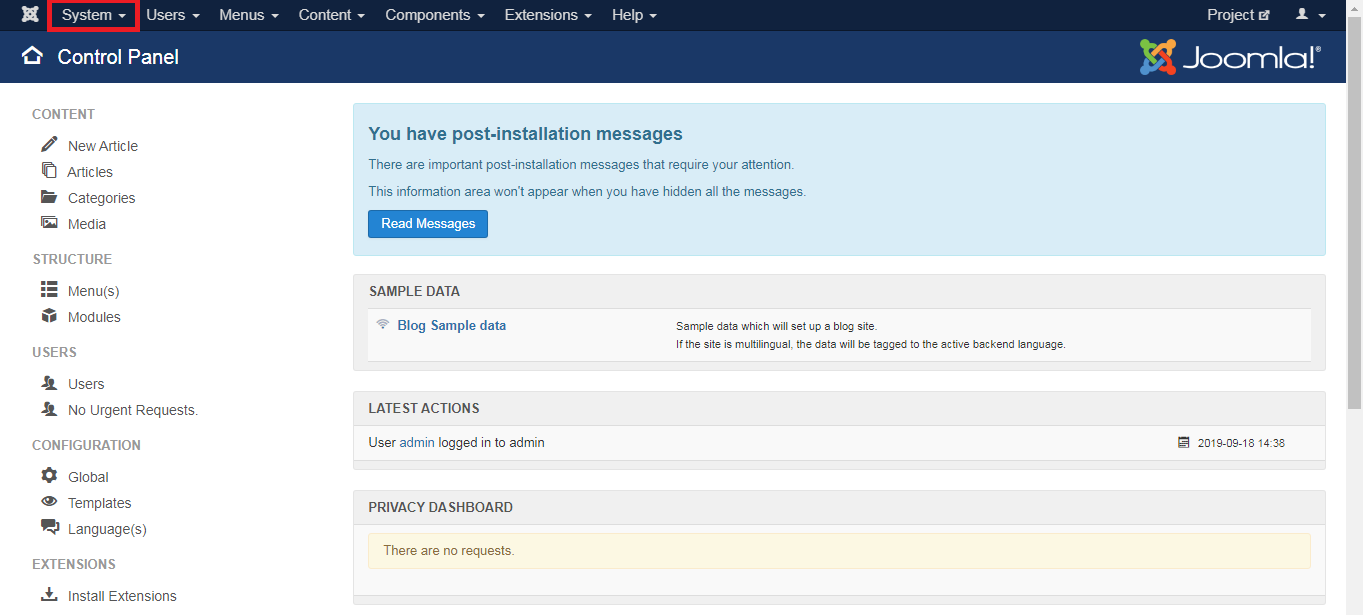 Step 3:
Choose the
global configuration
option. There, you have five tabs such as site, system, server, permissions and text filters.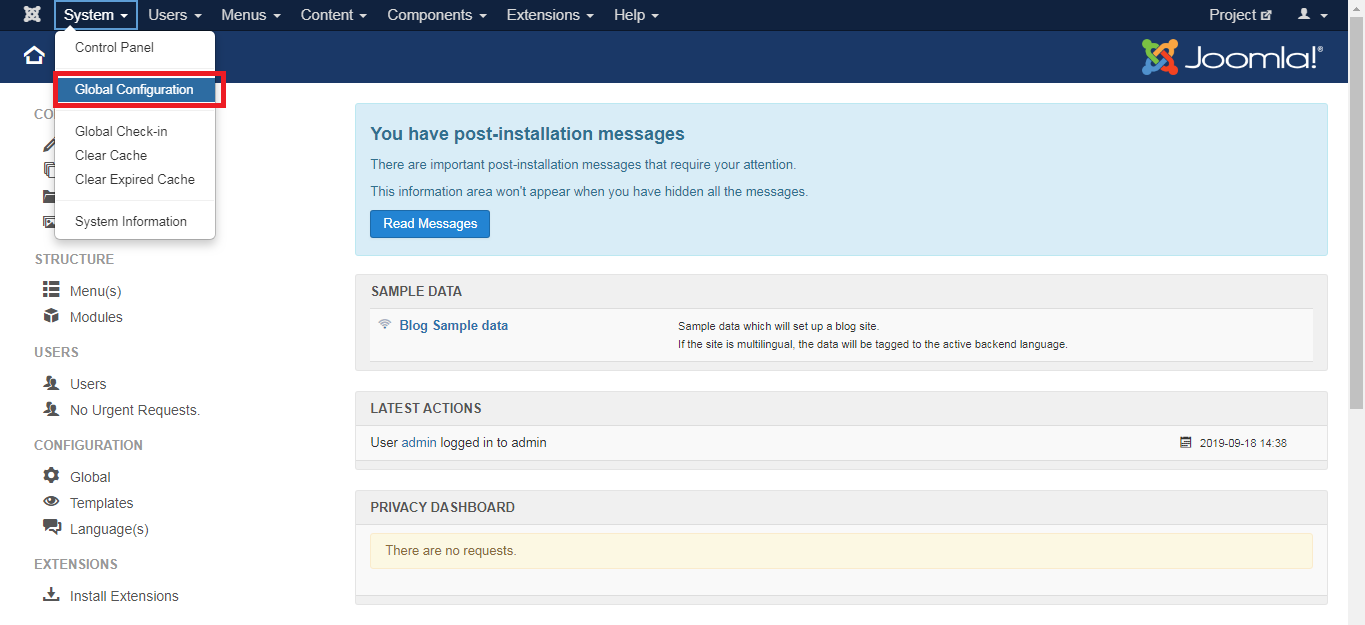 Step 4:
Choose the third tab "
server
". You will be opened with server page, where you can see more choices. Take a look into location settings and there you have server time zone choice.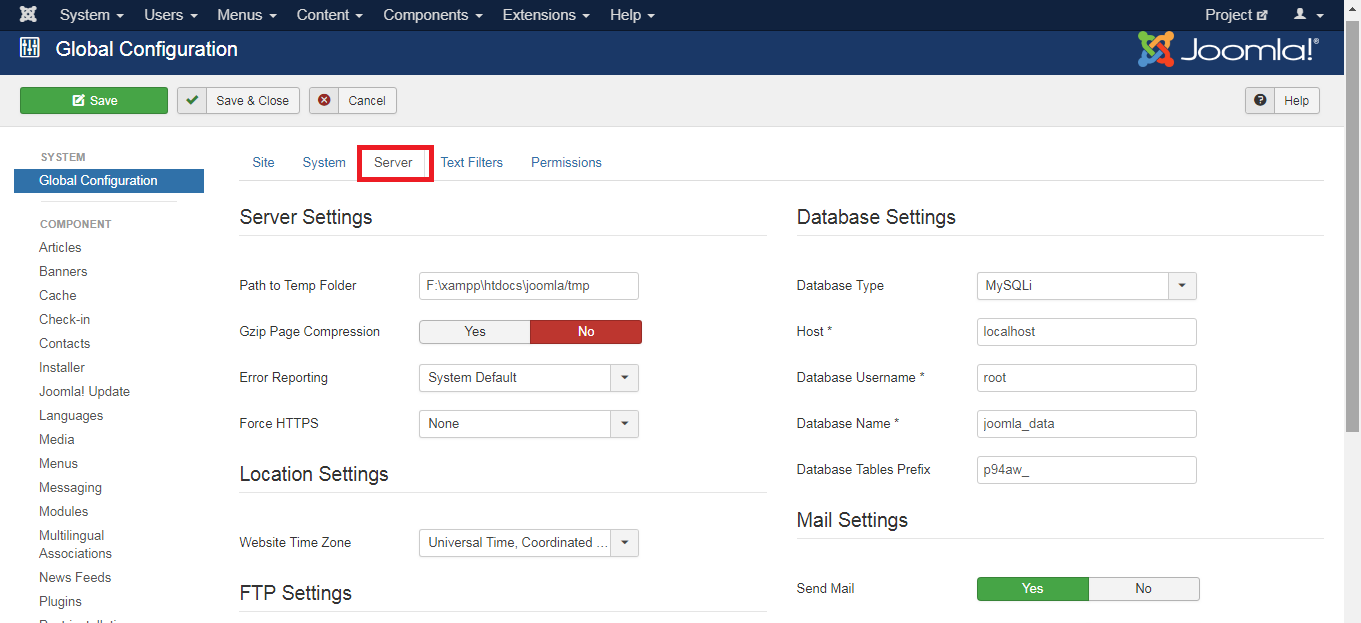 Step 5
: The default option will be
Universal time coordinated
(UTC). Choose the
time zone
as your choice and then
save
entire process.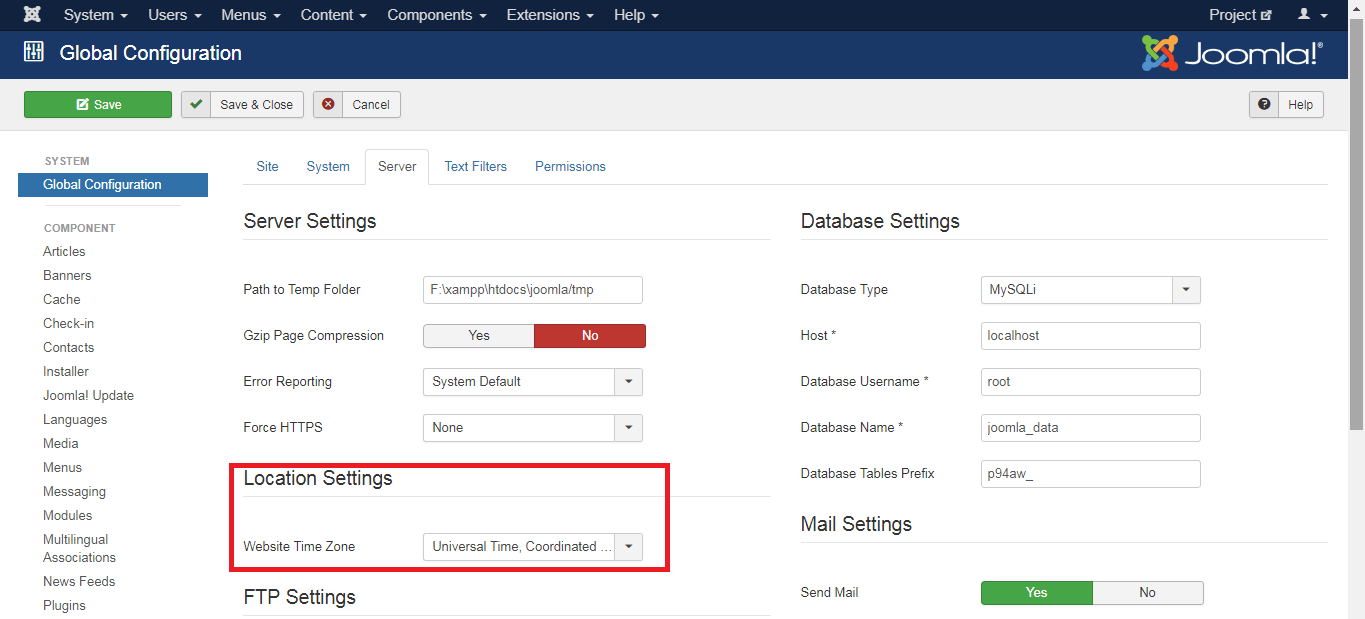 Finally, you have fixed the time zone as per your requirement.