RESOLVED: "There has been a critical error on your website" Wordpress error
White screen of death
–
The uncompromised WordPress error frights equal to blue screen of death occurs in Windows. Now, here is a new error called "There has been a critical error on your website". This error signs and cause gives the more accuracy terms of white and blue screen of death.

Why the error occurs?
This error occurs due to wrong connection in database and error in internal server. This in technical term known as fatal error features out with theme and plugin. When the PHP script detects error in plugin or theme and so, the next step would be throwing fatal error message. It waits for the process to complete fully and then it starts running.
By now, you would understand why this error cause and how to deal with it.
How to resolve it?
Have you heard about a word – Rollback? Yeah, going upside down! It means now, it's the right time to check all the backups and old running process. Some would like to go in reinforcement but few won't. In that case, we have solution to get rid from this error.
Troubleshooting Plugin:
Rename the folder as pluginsOFF from plugin folder. Open the website and use the credentials to login. By changing the folder name to pluginsOFF, all the plugins will be stop running. But the settings described before would be same so no worries!
Now, the plugin have stopped running. Go to folder and change the name again to plugin. From the admin section click on reactivate button to check which plugin gives you problem.
As I said before, rollback is the best option to suit all the versions check-up.
From the directory of WordPress plugin, put a download to get exact files for plugin. You can replace with the help of file manager. Now, we can use rollback correctly to sort out the fatal error.
Step 1:
In the first step, we need to rollback the plugin which gives us more problems. You can see the option rollback just click on it.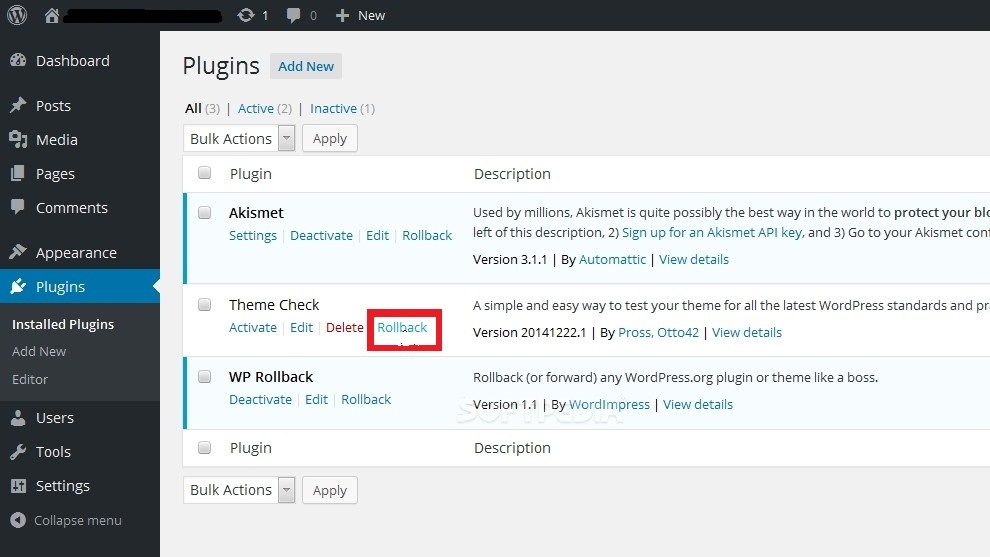 Step 2:
Here, we need to choose the version and the next step will be getting warning messages. There, you have two choices such as rollback and test rollback on staging.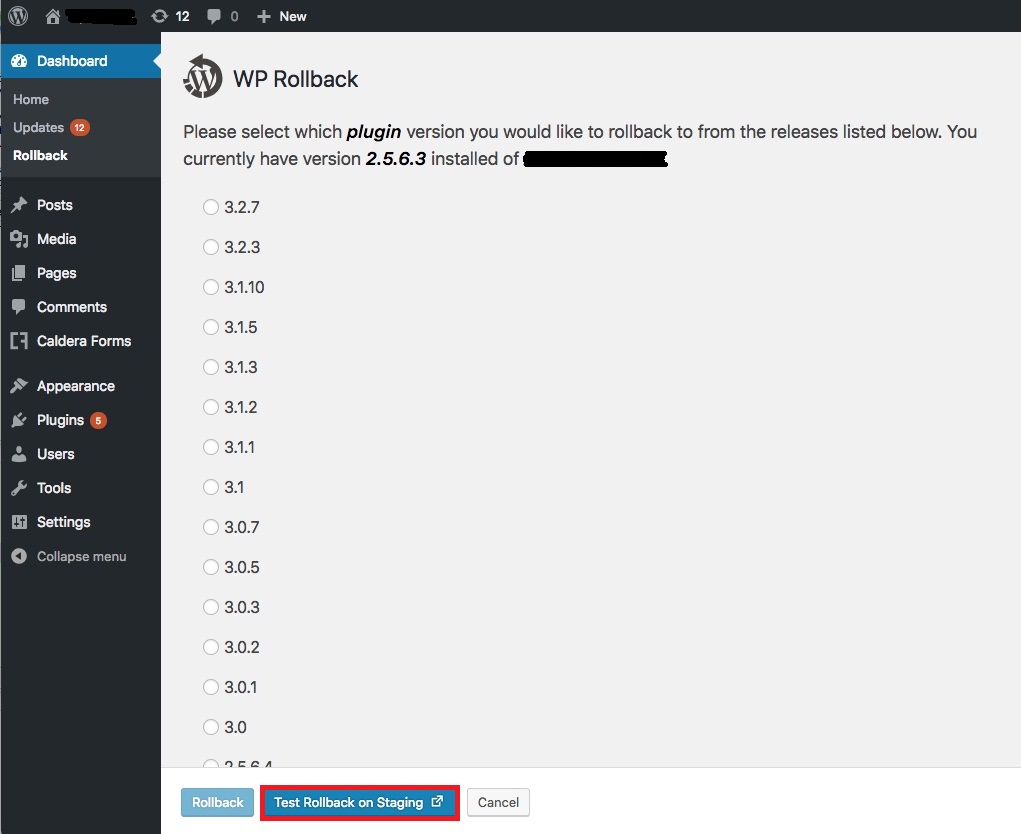 Step 3:
Tap on the button "
test rollback on staging
".
Troubleshooting theme:
If you get a fatal error only because of theme then why not you choose another theme for best results? Or else, go for troubleshooting your previous theme with sFTP, FTP and host file manager.
Rename the theme folder name by adding disable at the last portion. Eg: If the file name is eighty two then add disable at the last. EighttwoDISABLE.
Now, you can go to the website and give refresh.
We have given you two solutions for plugin fatal error and theme fatal error. You will get best results by doing this!