Every WordPress website runs on a system. When there's any issue with your website, you need to grab the system information for troubleshooting purposes. If you're a regular WordPress user, perhaps you've never looked up for this information. Therefore, you'd have a hard time finding it.
In this article, we explain how you can get system information of your WordPress website in the easiest way possible without any technical skills.
Use Site Health to Get System Information in WordPress
The easiest way to check the system info of your WordPress website is by using Site Health. It's a buit-in tool provided by WordPress that allows you to check the system information of the website.
Therefore, there's no need to install additional plugins (although there are plugins available for this purpose).
Here are the steps you need to follow to use Site Health:
Go to WordPress dashboard
Navigate to Tools >> Site Health.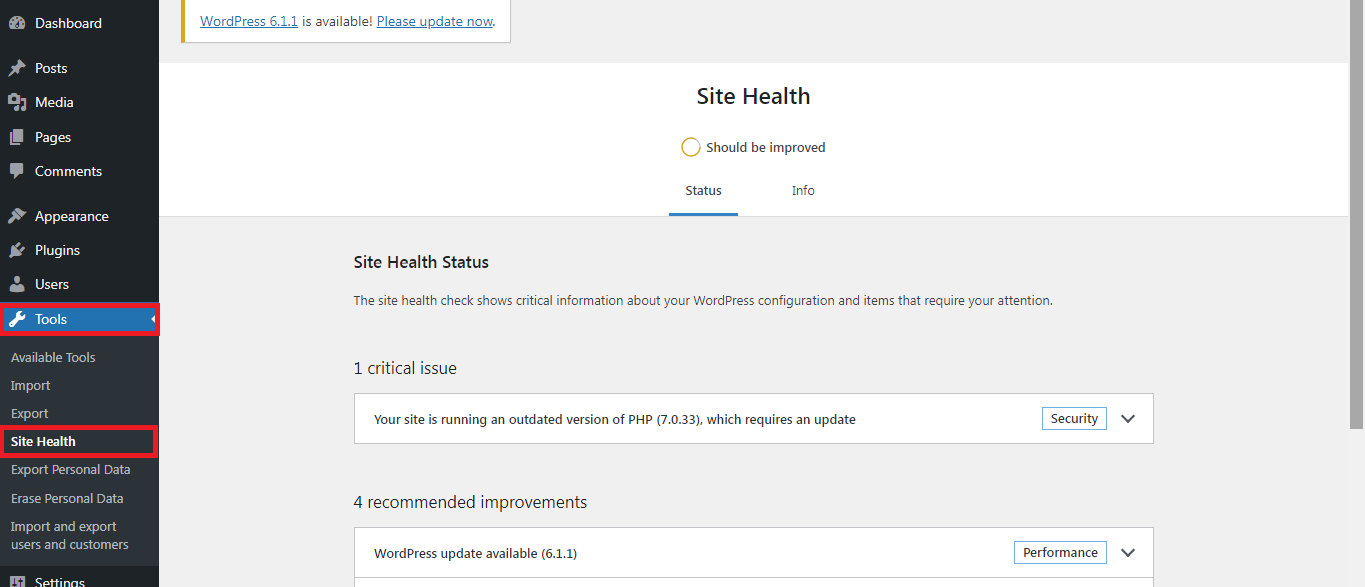 You'll see critical updates on your WordPress website in the Status tab
Switch to Info tab. Here the system information are organized into relevant categories.
To copy all system information click on Copy site to clipboard option
For specific information, expand the category and then copy the information into a notepad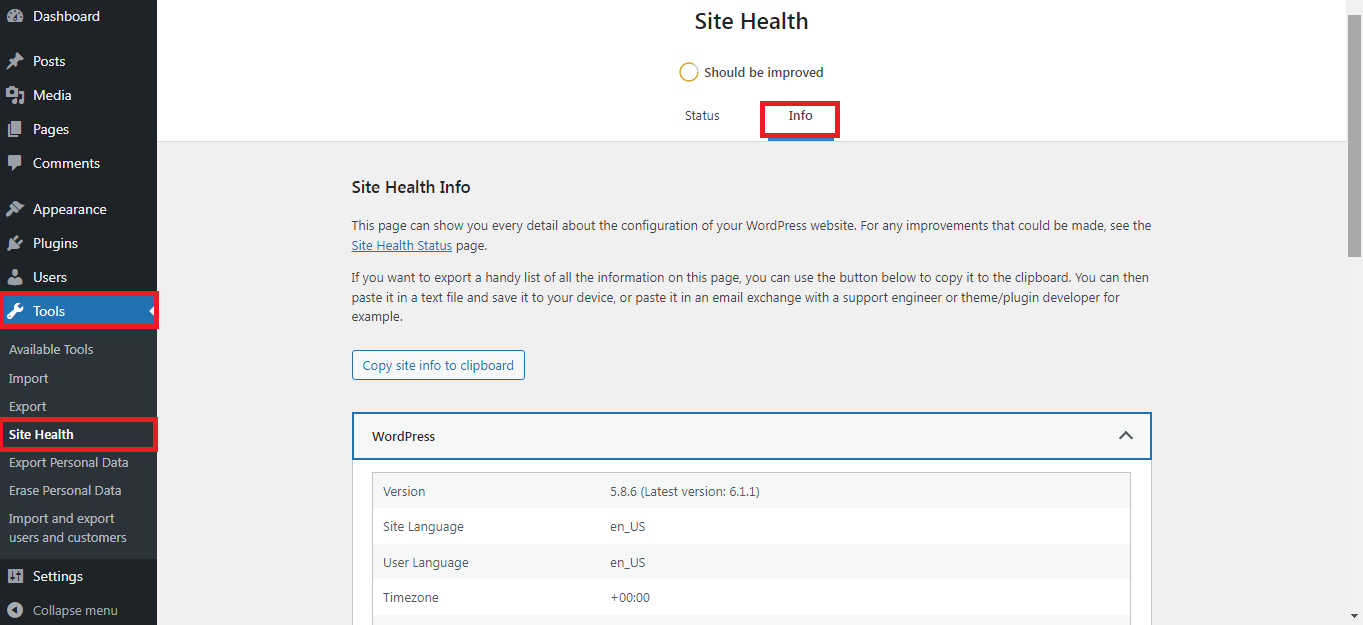 Once you're done, close the section and exit. Now you have the information you were looking for.
Use Debug Info Plugin
As already said, there are plugins available for this purpose, and one of them is the Debug Info plugin. It's used for getting debugging information regarding your WordPress website. Thus, it stores all the information in one place.
To get started, you need to install and activate the Debug Info plugin. Once activated, follow these steps:
Navigate to Tools > Debug Info
You'll see an overview of your WordPress website system. For more details, click on Show Details link a the bottom of the page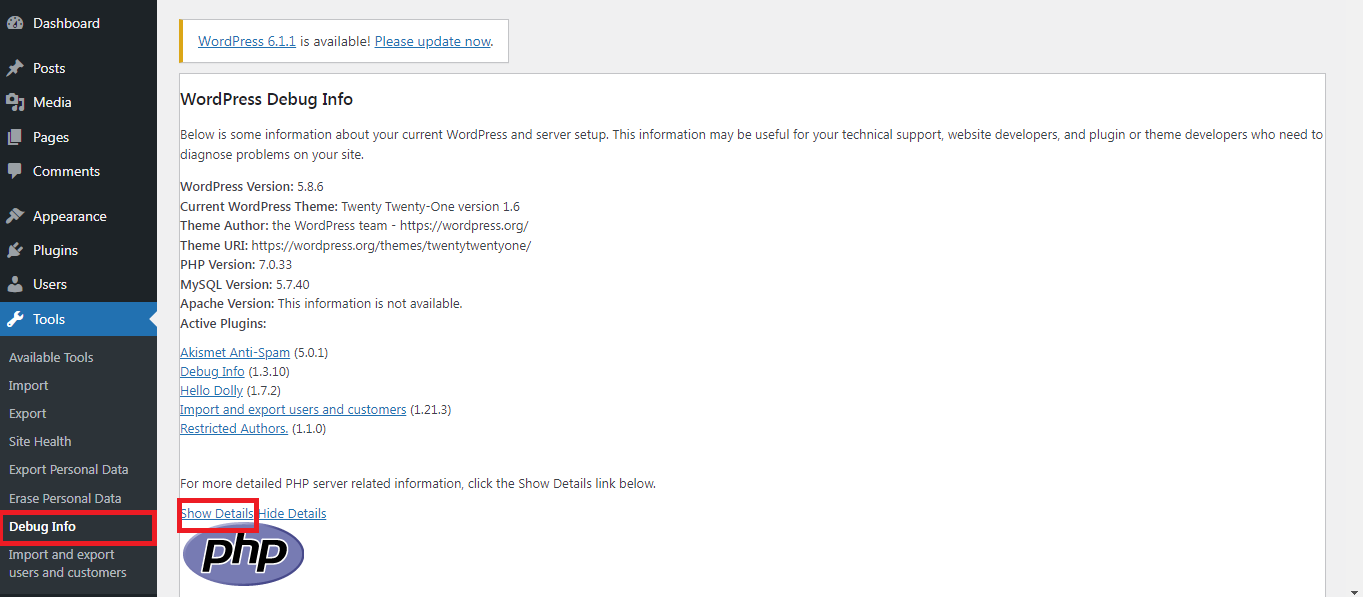 It will now display complete information about the PHP features that are enabled for your website. You'll also find any specific information in this section
Copy the information you need and paste in clipboard
Exit the section when you've all the info you need
So that's how you check system information on your WordPress website. No one method is necessarily better than the other. So follow the process that best suits you.