How to use Email Deliverability tool in cPanel?
Mail feature if one of the very important features for any of website. It may include email verification and email marketing etc. It is very good if working fine but it may have some issue if there is an unauthenticated mail service:
It may have like emails which you have sent has been delivered to junk/Spam folders
It may be emails which has been sent is bounced because there is error of "
SPF record failure
"
Or it may also an issue like "
Failed delivery
" or may be bounce back.
To overcome the kind of issue and to prevent such an e-mail sent, a new feature has been introduced in cPanel which is called Email Deliverability. This element presented in the most recent rendition of cPanel which encourages the cPanel clients to oversee PTR, SPF and DKIM records for their domains.This likewise encourages the clients to determine any issues that may exist with PTR, SPF and DKIM records.
SPF record will assist you with reducing the spam issue. One of another technique is DKIM record which is responsible to approve the validness of email.
The sender will send a mail which incorporates the private key and after that, the beneficiary server checks the DNS server for the domain for the open key to confirm the mark. This will likewise decrease the spam issue.
In this blog, you are getting a few steps which are needed to follow for getting the new interface for Email Deliverability in cPanel.
First You need to login to your cPanel dashboard by using the correct username and password.
In the dashboard, you will get an icon 'Email Deliverability' inside the 'Email' section. you need to click on this icon.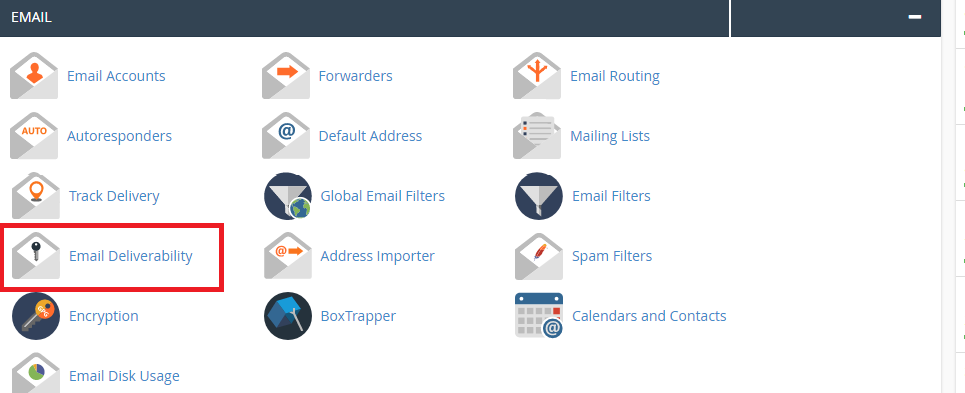 Here you are able to check that we have put correct DNS record or any issue with this by using the 'Email Deliverability' section.

As you can see in the image, there is option by which you are able to oversee and manage the DNS records which is a mail-related record for a particular domain which is in your cPanel account. The principal segment reveals to you the Domain name and the subsequent one gives you the insights concerning the status of the '
Email Deliverability
', It will indicate you if any issue with your DNS records of that particular domain. At long last, the last section informs you concerning the 'Activities' for the DNS.
You are able by this feature to repair invalid records for particular domain which is very helpful to correct the record at any time.
You are also able to manage DNS record manually and resolve any issues instantly.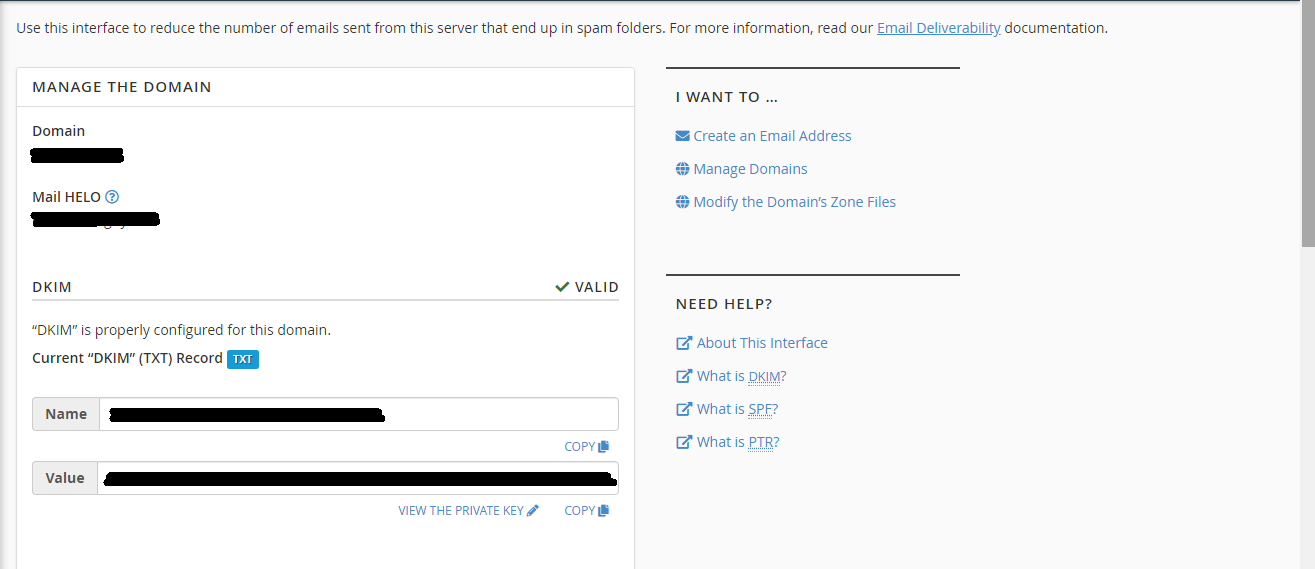 You can add DNS records manually by clicking on the 'Manage' button which nearest to name of the domain.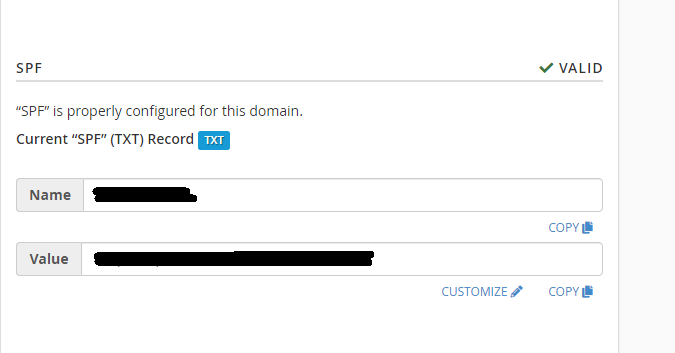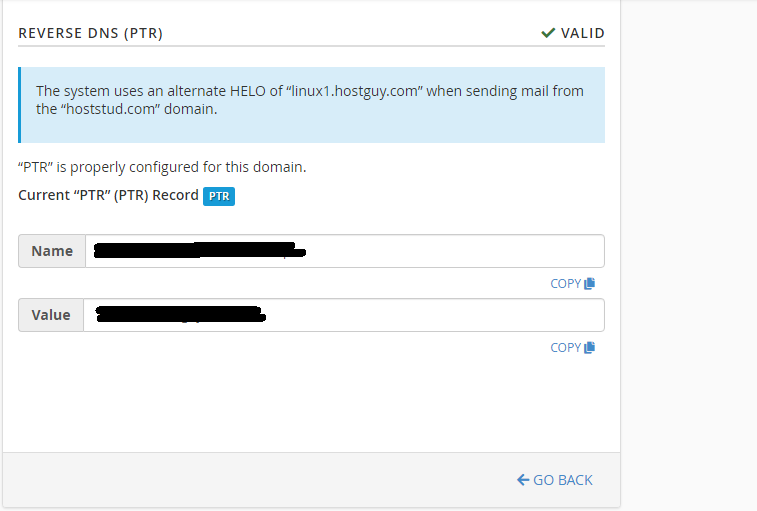 These all are very simple steps by which you are able to configure DNS record. Hope this article will assist you to use cPanel Email Deliverability Interface.