It's well known that keeping backup of your data is very much valuable and must these days.
Well it's good to have full backup for your whole server, but sometimes you have to restore single or multiple domains only.
In this kind of situation, cPanel backup provide an ease to restore your domains through few clicks using WHM or through command line.
Note: Here we are assuming that you have already taken backup for your whole server and and enbaled cPanel Backups in your WHM panel.
Restoring through WHM
:
To restore account through WHM, you have to login to
WHM >> Click on "Backup" >> Click on "Restore a Full Backup/cpmove File"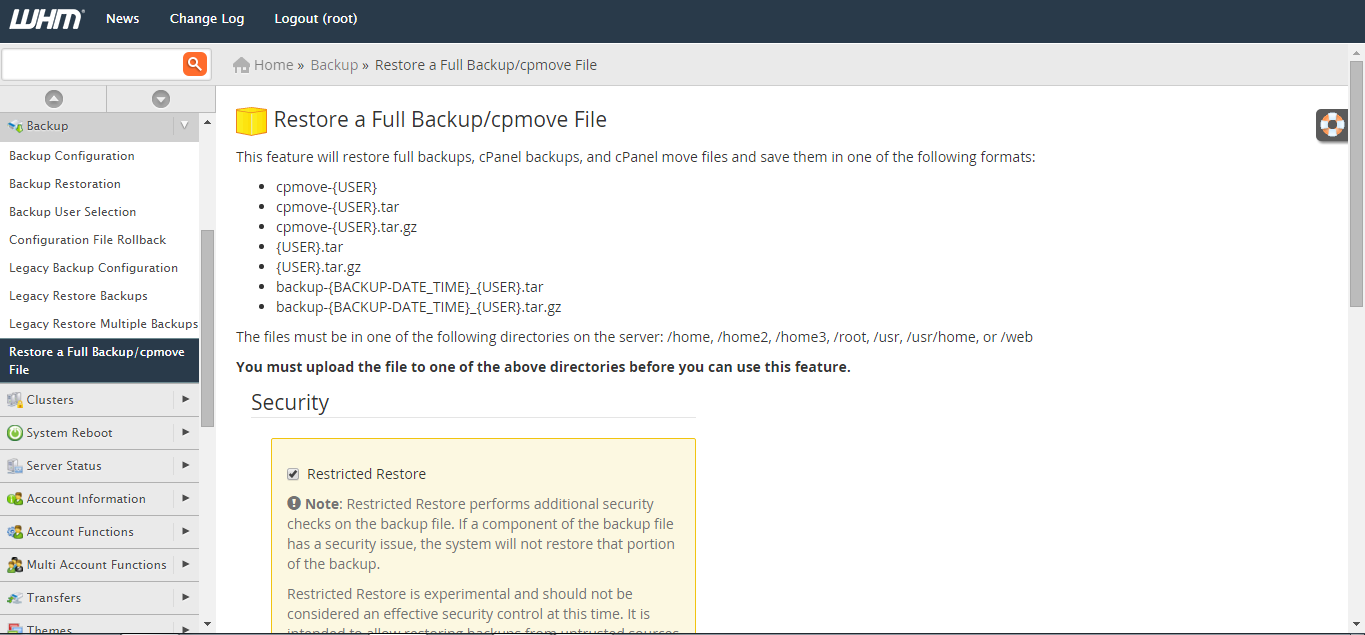 On this page it will ask you for the username of the account for which you want to restore the cPanel account.
WHM will automatically detects the account from the backup and reloads it.
Note: this method will remove all your data including emails, database and other modification done after previous backup. It is recommended to take backup of that account first, so that data should be safe.
Restoring through command line
:
/scripts/pkgacct $user
scp /home/cpmove-$user.tar.gz root@destinationIP:/home