Today there are several wordpress website are available on internet. As we know wordpress one of the most popular CMS (content management system) but the most essential thing is to speed your website. Do you know how to speed up your wordpress website? This is the most common question comes in mind, if you want to speed up your wordpress site then there are two ways use proper caching and have a content delivery network (CDN). By managing your plugin you can get a fast loading wordpress website.
What is W3 Total Cache plugin?
W3 Total Cache is the most popular plugin which is used to optimise the wordpress website. This plugin helps to enhance the user experience of your site when anyone visits on your website. It reduces the download time by caching all the content of your website.
There are several wordpress cache plugin available in wordpress but my favourite are W3 Total Cache and WP super cache plugin. Both the plugins are almost similar, but in W3 Total Cache plugin you can get many options in comparison to WP super cache plugin. There is one more thing it si little difficult to configure W3 Total Cache plugin.
Here you can get proper steps and ways to install and configure W3 Total Cache WordPress Plugin. Let's see:
How to install W3 Total Cache plugin in wordpress ?
To install cache plugin make sure that you uninstall all the other cache plugin, so it will not create problem while configuration. Here are the steps :
1. Login to wordpress .
2. In the left panel click on plugin >> Add new option.
3. Here you can search for the desired plugin like search for "
W3 Total Cache plugin
".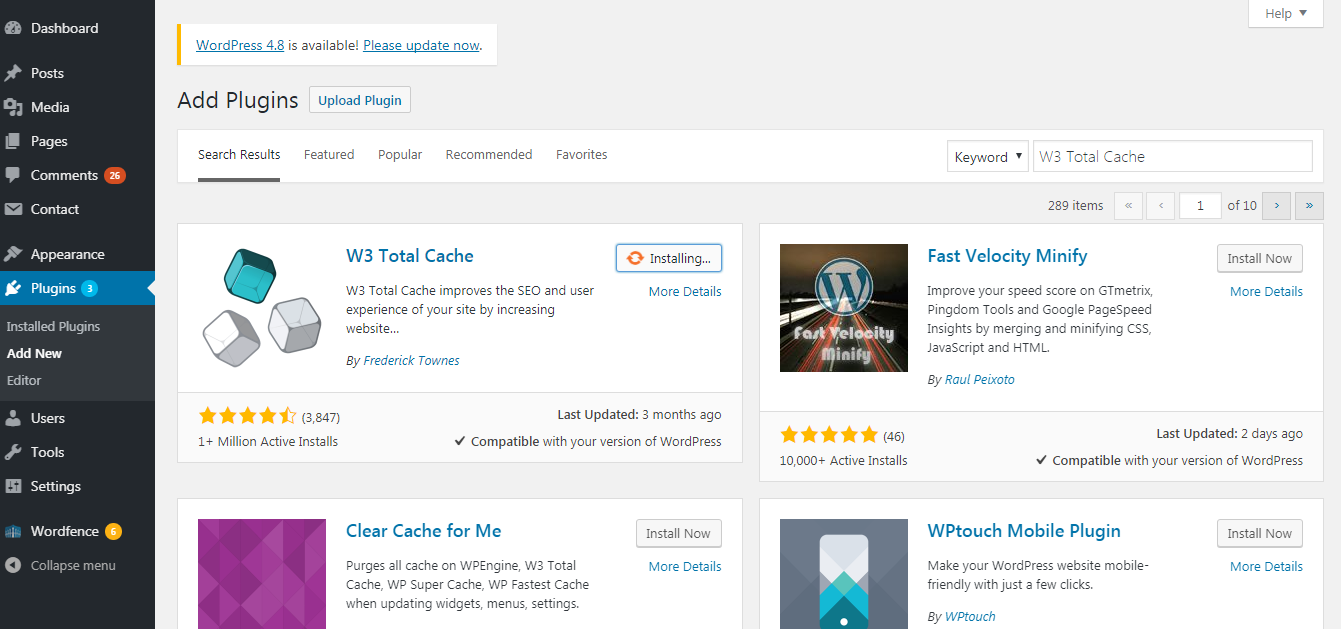 4. Now click on "
install now
" and then activate the plugin.
5. W3 Total Cache plugin is successfully installed now. In the next step see how to
How to configure W3 Total Cache plugin ?
W3 Total Cache plugin has too many options to manage. If you are a beginner then its little bit tricky for you and difficult to understand. In this section you can get detailed information about the settings of W3 Total Cache plugin.
1. Click on performance >> general settings.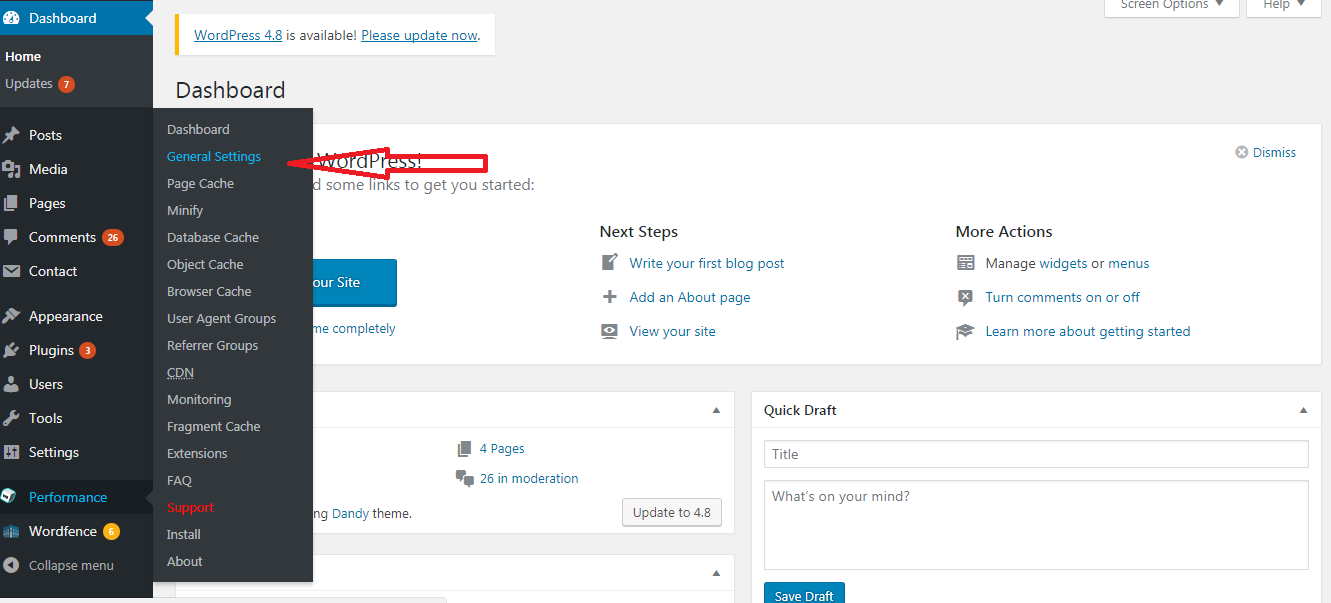 2. Here you can enable everything which you want to cache. you can enable everything by clicking on "Toggle all caching types on or off (at once)" .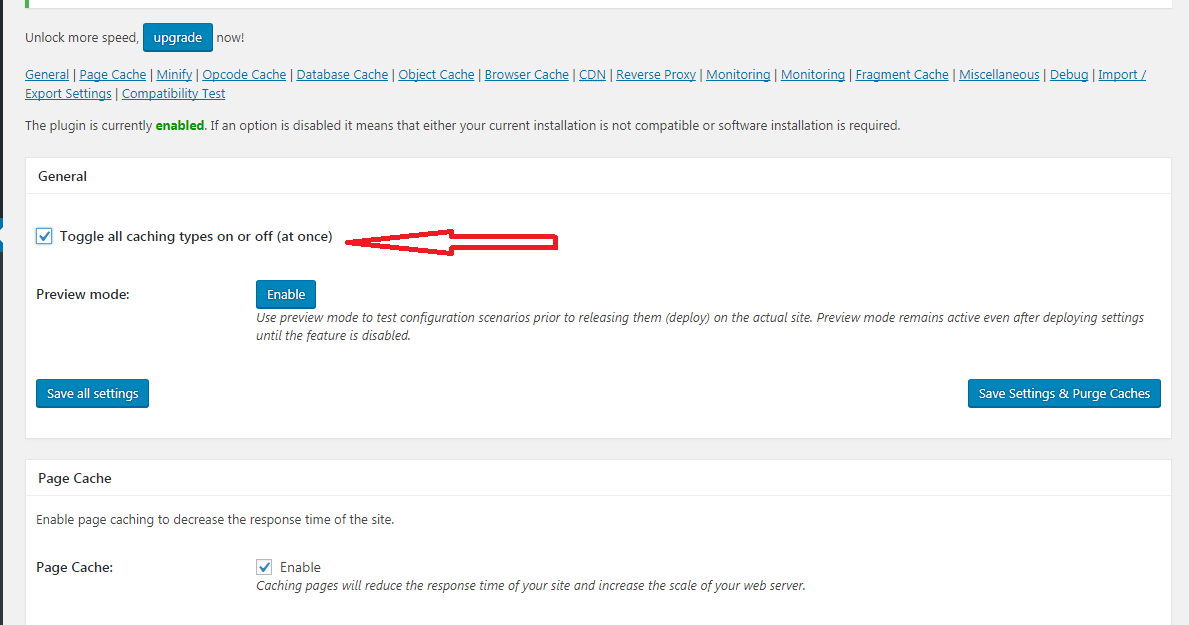 3. When you are done with the settings click on "
Save all settings
".
4. On next tab "Page cache", select desired option according to your need.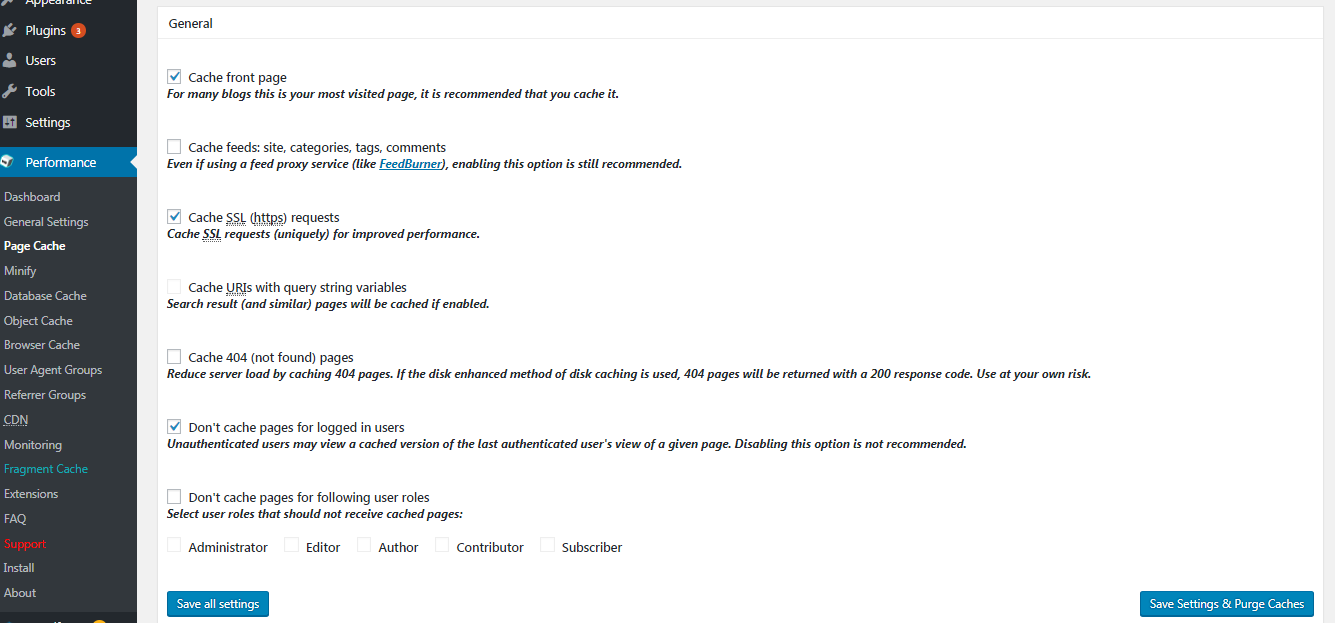 5. By default all the essential settings in "Minify" is enabled and if you are not using CDN service then you have to disabled "
Automatically upload modified files
" option.
6.
Database cache
: Through database caching yo can reduces the load of server by caching SQL queries. This option helps to reduces the processing time of database query.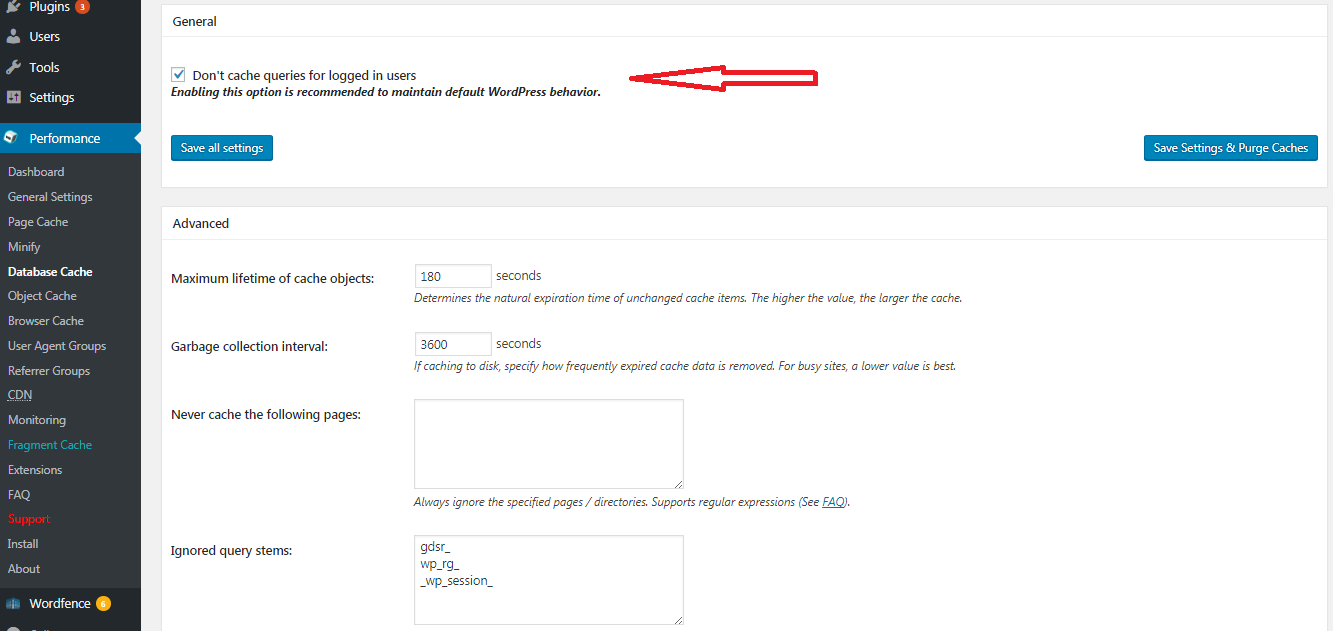 7.
Object cache :
This option is mainly used if you have complex queries and its little bit hard to regenerate it. In highly dynamic site this will defineltey help you.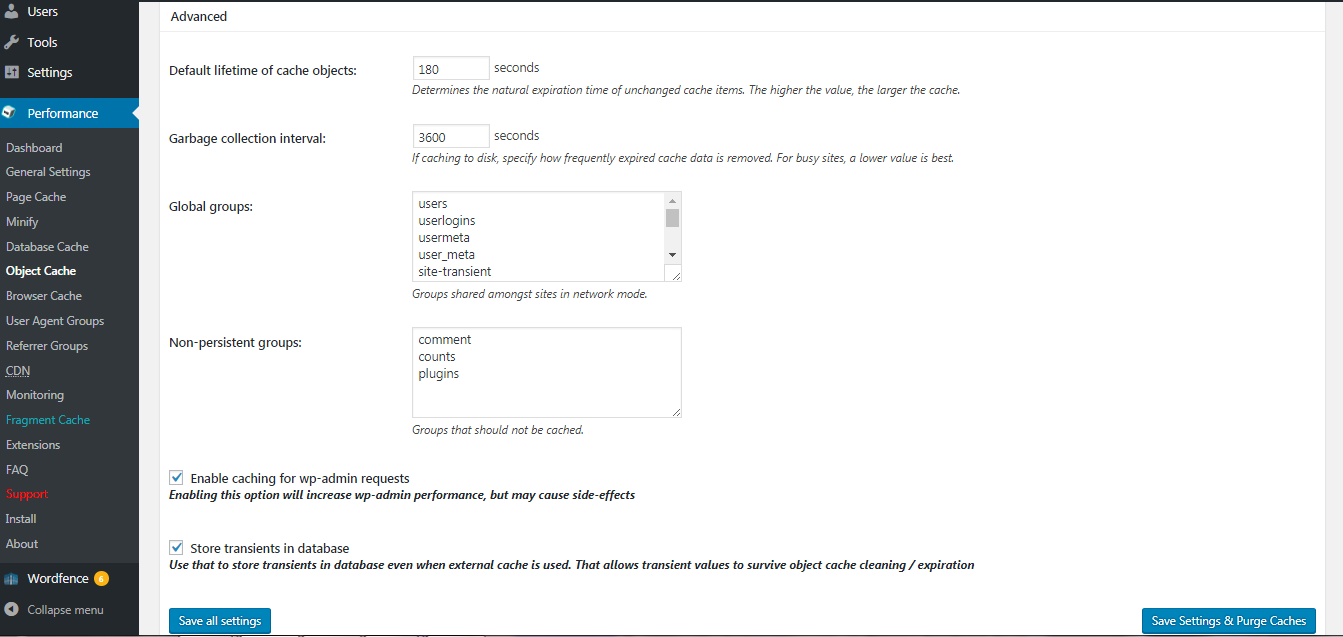 7.
Browser cache :
Through browser cache option you the browser cached all the static pages content so that the file gets load faster. For more settings go performance >> Browser cache page.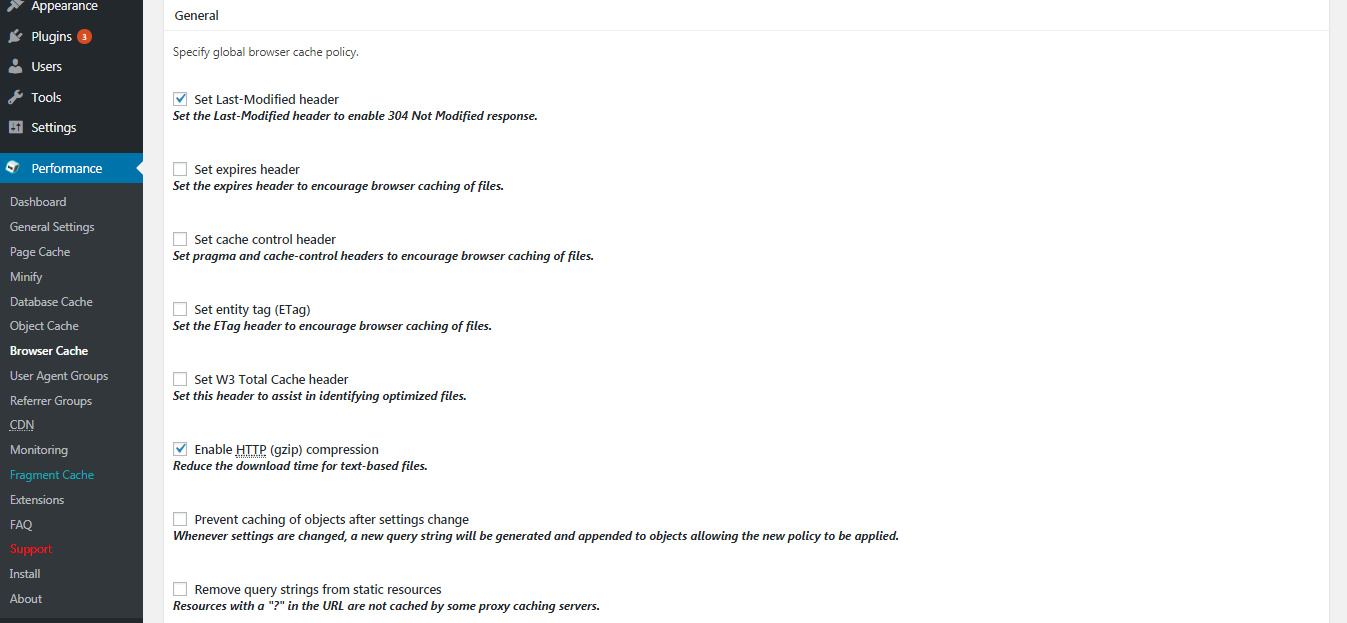 8.
CDN :
A
content delivery network
(CDN) is a system of distributed servers (network) that deliver pages and other Web content to a user, based on the geographic locations of the user, the origin of the webpage and the content delivery server