How to edit PHP settings in MultiPHP INI Editor in cPanel?
What Is MultiPHP INI Editor?
For each and every version, the settings in PHP will be allocated with the help of Multi PHP INI editor tool. This tool is used for the quick fix where you can reflect the editing option from the PHP directives directly. This method is possible with basic mode and also with editor mode if you wish.
Now, you will get a question "why there is an option to choose either basic mode or editor mode?" Only for the selected versions in PHP basic mode will make sense. Mostly PHP files will be configured in WHM and so, it double checks whether the editing tools are available in PHP or not.
Quick short about editor mode:
Few things might not be available in basic mode. This kind of modifications will be considered in editor mode by editing PHP configurations and directives on time. If this method exists in error, then it will not function with error script. Basic mode loads files from directives and editor mode loads .ini file for content verification. If interfaces don't work properly then the editor will be blanked out.
Let us see how edit PHP configuration in MultiPHP INI works with basic mode:
Step 1:
In
Multi PHP INI Editor
, tap on
editor mode.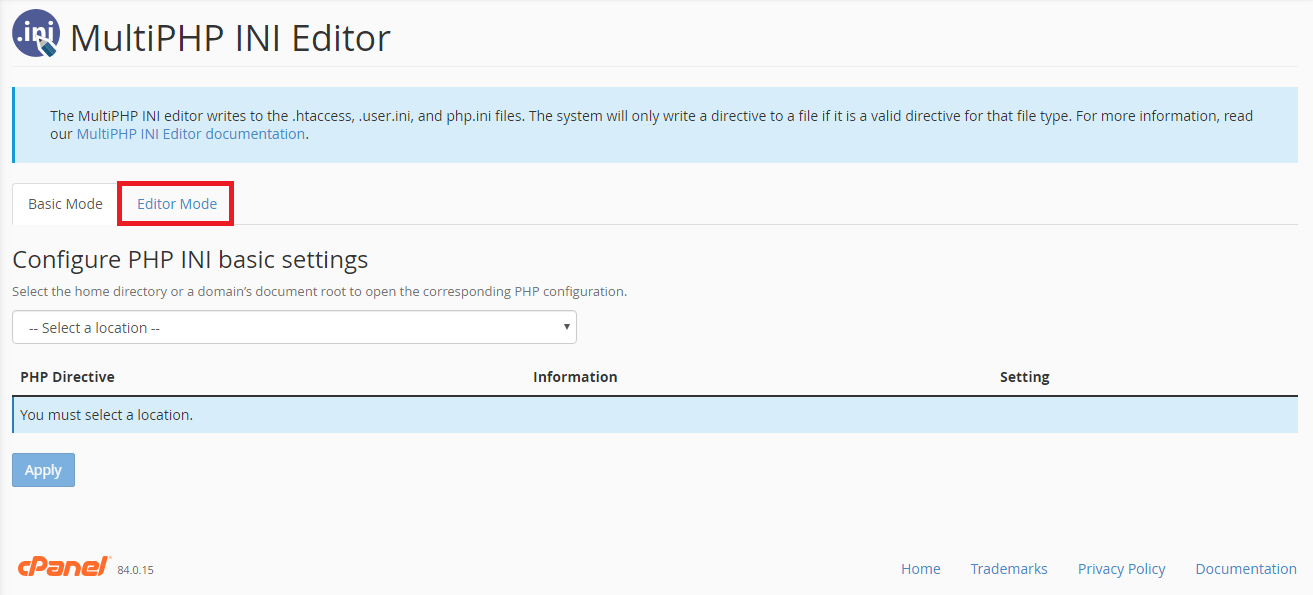 And you will have a drop down and choose particular domain name of your choice. Directives can be increased or decreased. If you want to increase edit the directive file in right side.
Step 2:
Tap on
apply
and so, you will get a notification message which says the WHM work is submitted successfully. If the error occurred in middle, then it will give you a message says that error has been occurred.
Edit PHP configuration in MultiPHP INI in Basic mode:
Step 1:
Open the
Multi PHP INI Editor
and then select
Basic mode
.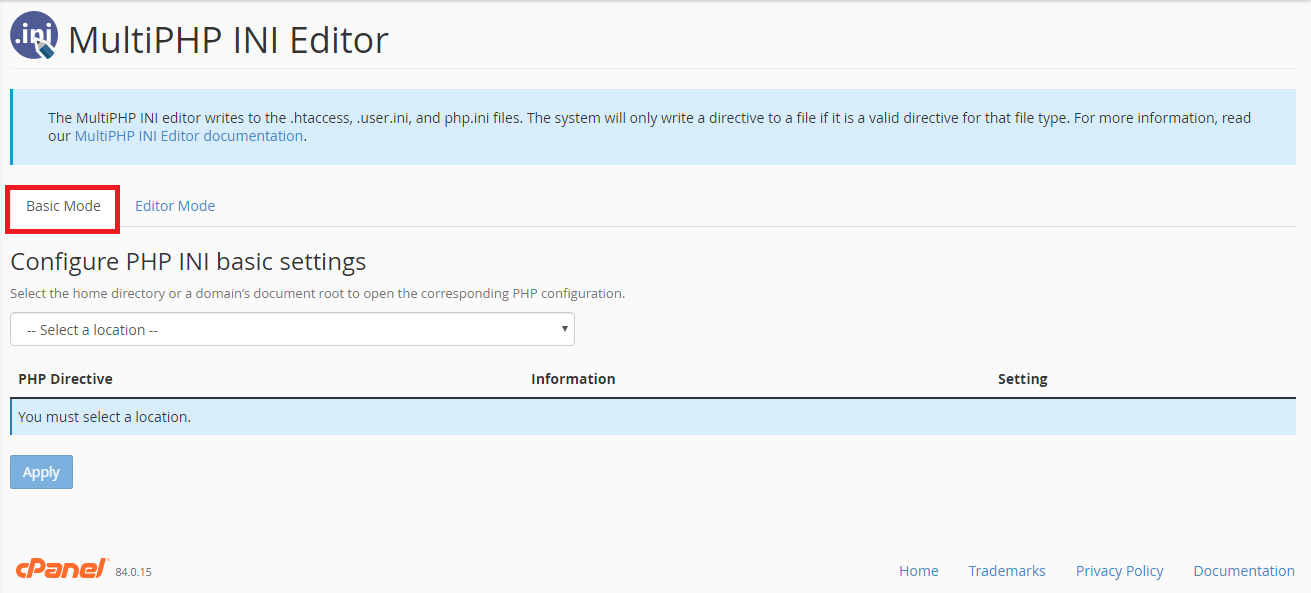 Choose particular domain name from drop – down menu.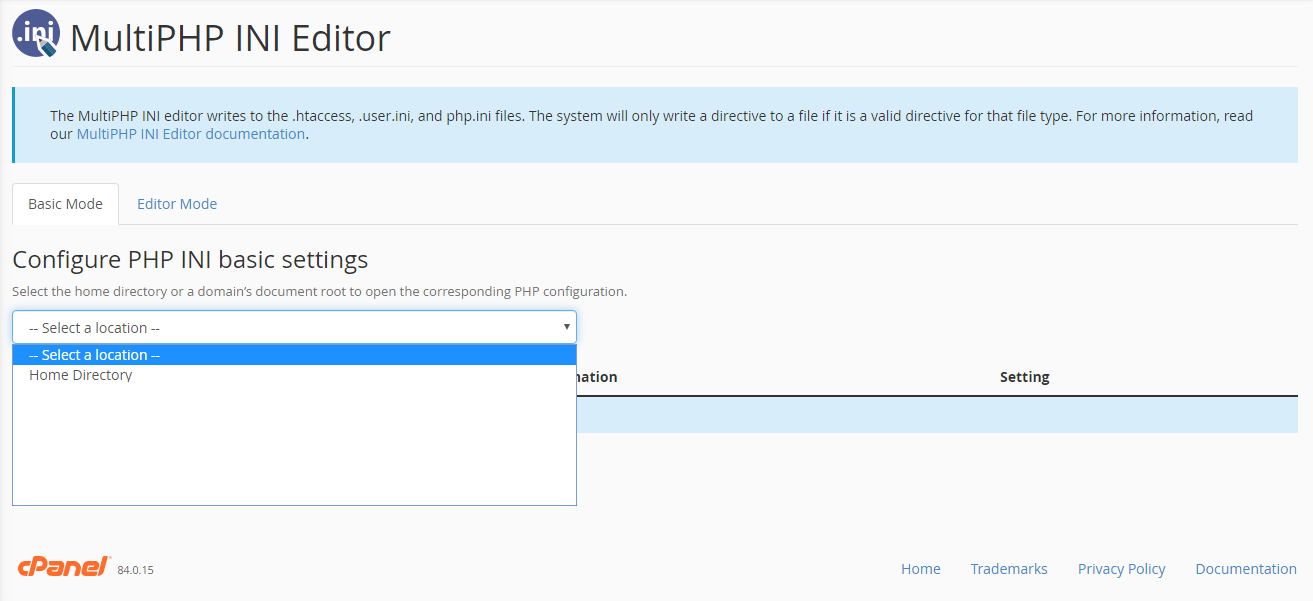 Step 2:
You will find the PHP Directives and its settings option in basic mode. You can change the particular directive directly by entering the value. Finally,
save
the changes.