Plesk and cPanel are two of the most popular web hosting control panels in the world. While both server the same purpose, there are differences in user interface, the web servers they support, and pricing. Because of these differences, you may opt to switch from Plesk to cPanel. In this article, we explain the easiest method to for that.
Step-by-Step Process
Here are the steps you need to follow to migrate to cPanel from Plesk:
Open WHM and navigate to WHM > Home > Transfers > Transfer Tool.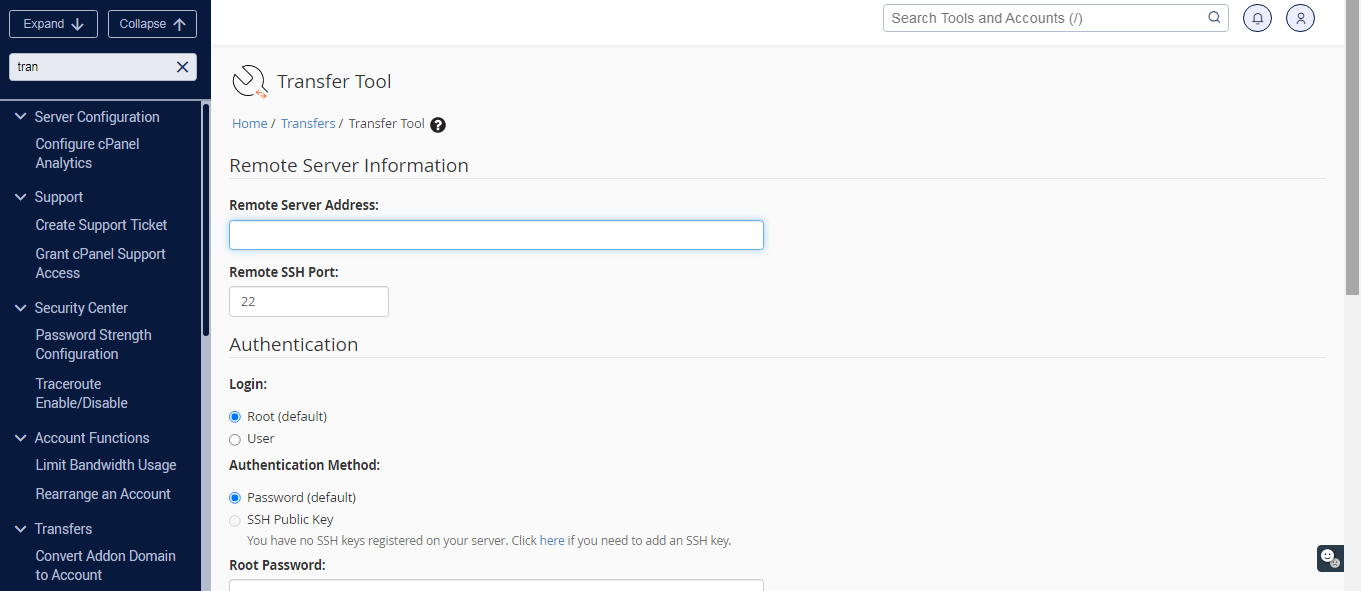 Inside the Transfer Tool, provide the server information from where you want to pull the data. Among other things, you need to input the Remote server address, remote SSH port, and the root password
Scroll down till you see Remote Server Type. Select Plesk
Then click on Scan Remote Server. The migration tool will try and connect to the remote server with the aim of importing sites from Plesk to cPanel
Once the scanning process is complete, select the websites you want to migrate from the list
Click on Copy to initiate the migration process
After the migration of the sites is complete, a new page will pop up
Go to List Accounts in WHM to see the accounts you just transferred.
Check the transfer and restoration progress bar. If it is 100%, you have successfully migrated from Plesk to cPanel.
Test the sites with a host file change prior to changing the DNS. If all works well, the migration process is complete and successful.