How to configure and enable cache in Joomla?
What is Joomla cache?
In Joomla, one can perform the cache in full website page or one part of the website alone. There are three ways to perform the caches in Joomla such as:
Page cached fully is known as page cache
Component in Joomla cache is known as view cache
Modules in Joomla cache is known as module cache
In simple terms, we can explain the word cache as the part of mechanism exist from the storage and not from the database. The website is not pulled out from database and so, it shows from the storage view. When it comes to Joomla, there is no default option to set cache. Instead we need to enable the cache system.
Let us learn how to configure and set up the cache:
Step 1:
Login with the username and password in admin panel. Keep your username and password.
Step 2:
You will be directed to main page where the main configuration starts. You may see the list of options listed horizontally. Choose the first choice "
system
".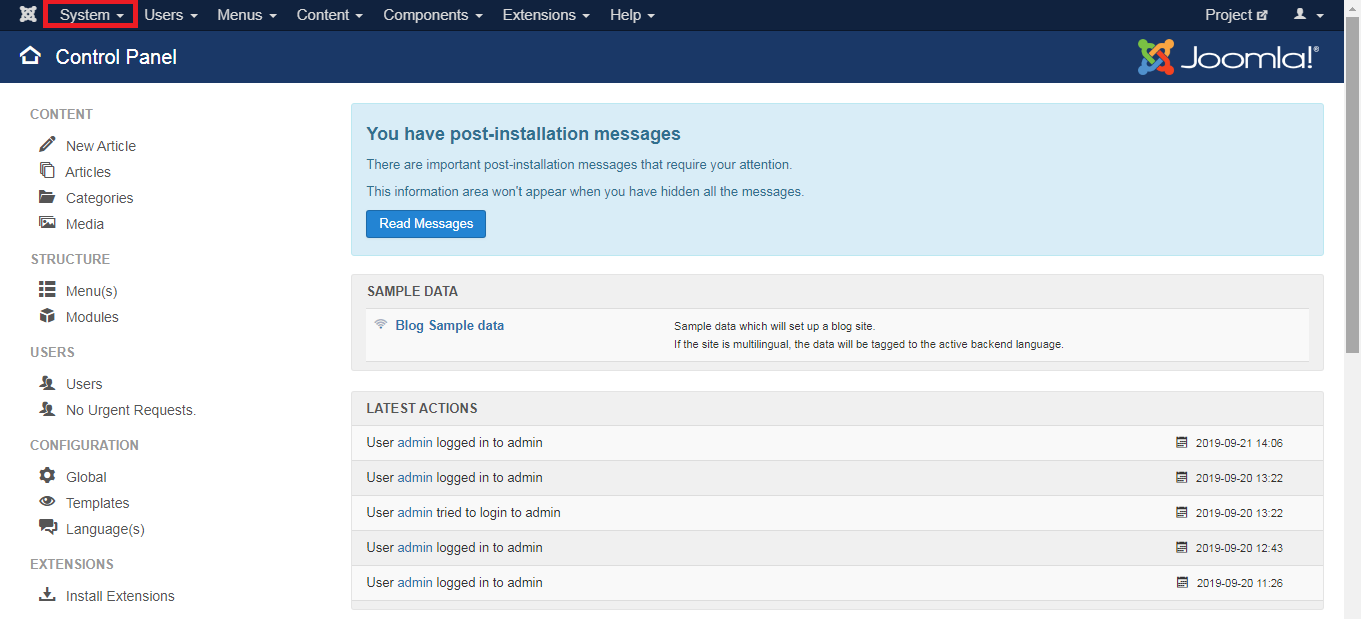 Step 3:
After clicking the system, you will get drop-down list such as
global configuration
, global check-in, clear cache, clear expired cache and system information.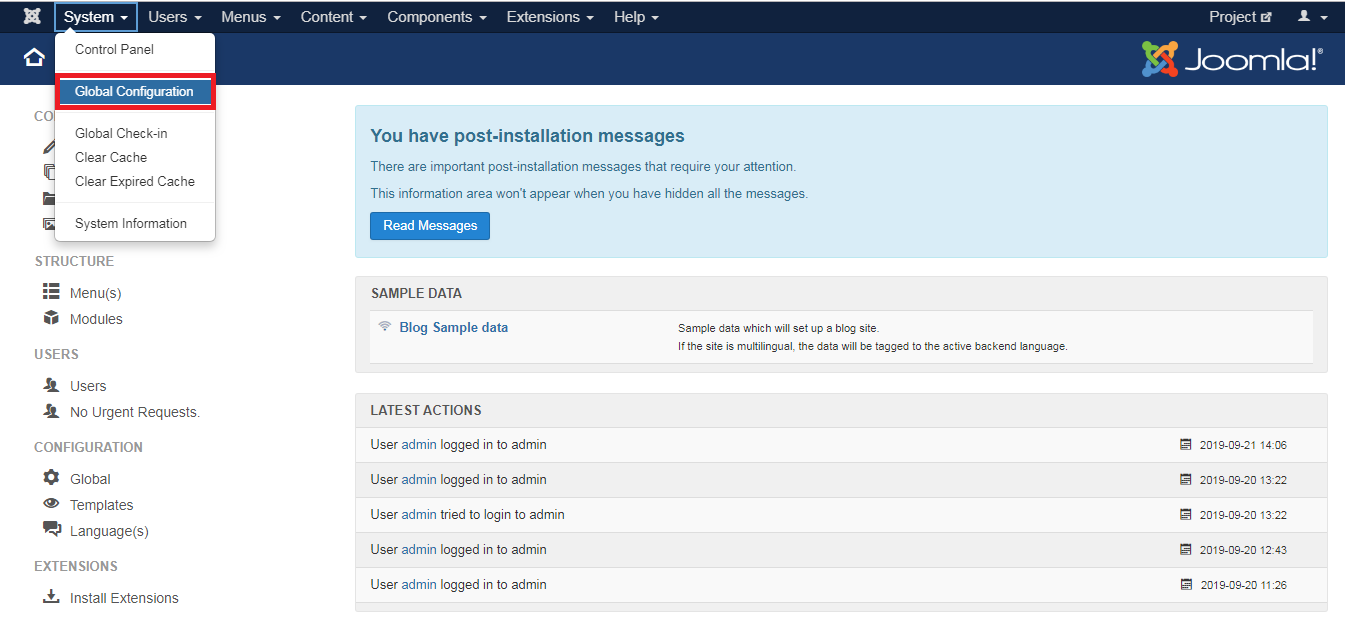 Step 4:
From the drop-down list choose the first-choice
Global configuration
. Again, there you can see five tabs such as site, system, server, permissions and text filters.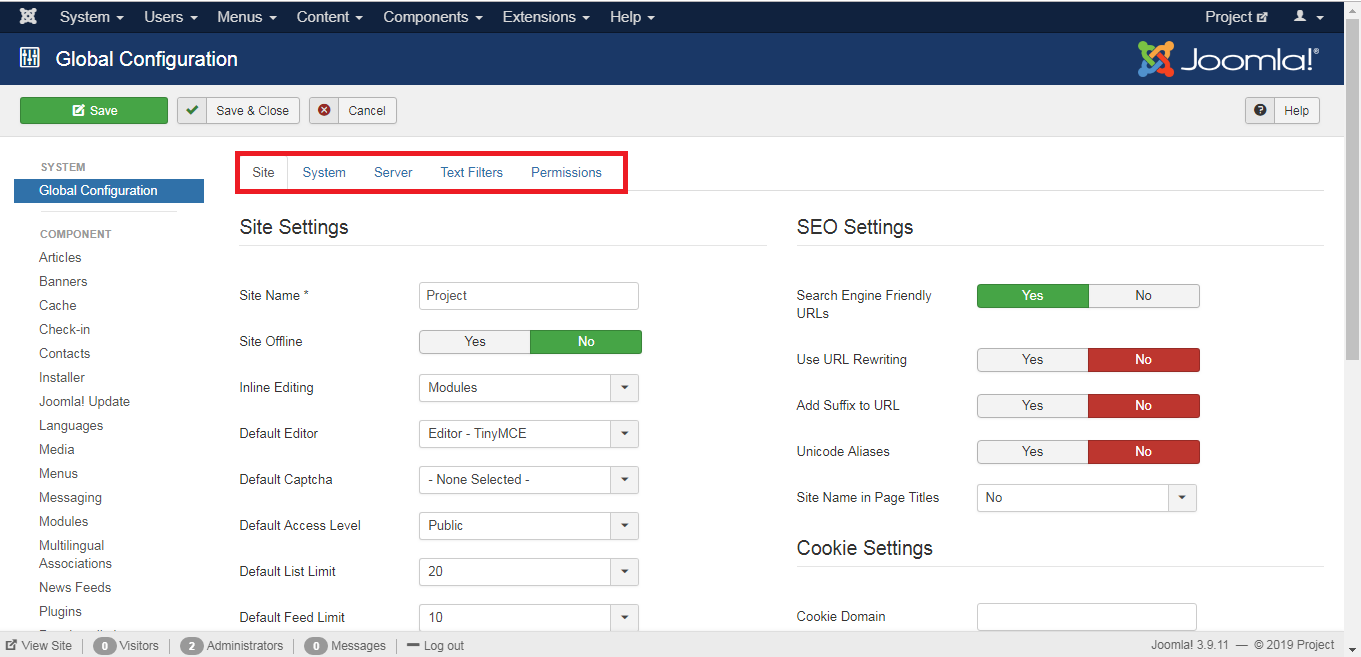 Step 5:
Click on second tab "
system
". There, you can see
cache settings
. Click on that to enable cache settings.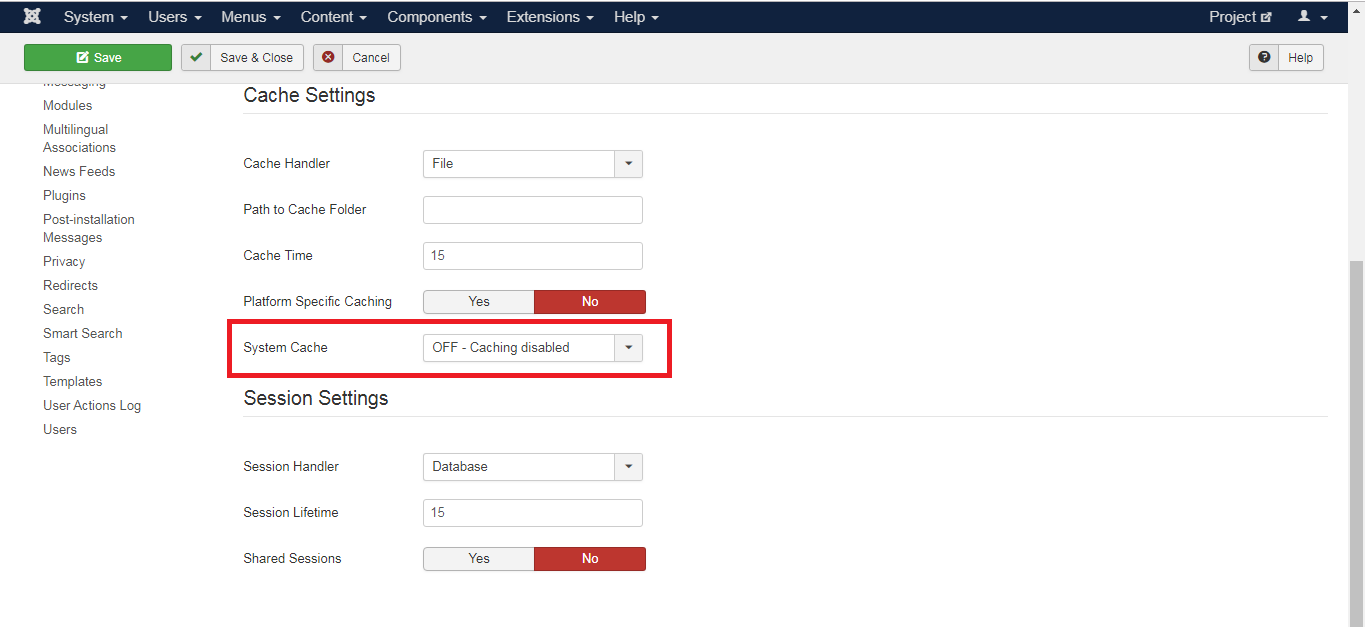 Step 6:
Save the process by clicking the
save
button.
That's it! Very easy and simple to enable cache settings.