How to change default mailbox limit in Plesk?
What is mailbox size?
Setting up the size of mail storage is defined as mailbox size. The default size of mailbox is set up as 100MB. So, it is easy to increase or decrease the mailbox size as per your requirement.
Sometimes, it might be difficult for you to exceed the size more than the default one. In that case, it would be tough for you to identify.
Here, we have listed few symptoms for identifying why the invalid exist in specified limit:
It happens because of three options such as resellers, subscriptions and service plan.
Resellers:
Go to resellers and then click on John Doe. Then customize it and select mailbox size.
Subscriptions:
Choose service plan and then go to your website. As usual, customize it and choose mailbox size.
Service Plan:
Click on service plan and then service_plan_name. Finally, select the mailbox size.
How to change mailbox size?
Go to your domain and then click on the website. From there, tap on email address and choose mailbox size. You have two choices to input increase or decrease the size. Cross-check the default mailbox size is 100MB.
What is the solution to get limit valid?
Step 1:
Login to GUI Plesk and then it's must to redirect from plesk interface to service provider view.
Step 2:
Choose one from the option subscription, service plan and reseller.
Step 3:
For subscription details, in Plesk UI and then chooses subscription option. There you can see the website so, click on that and then choose account section. In
account section
, click on
customize
and then mailbox size at last.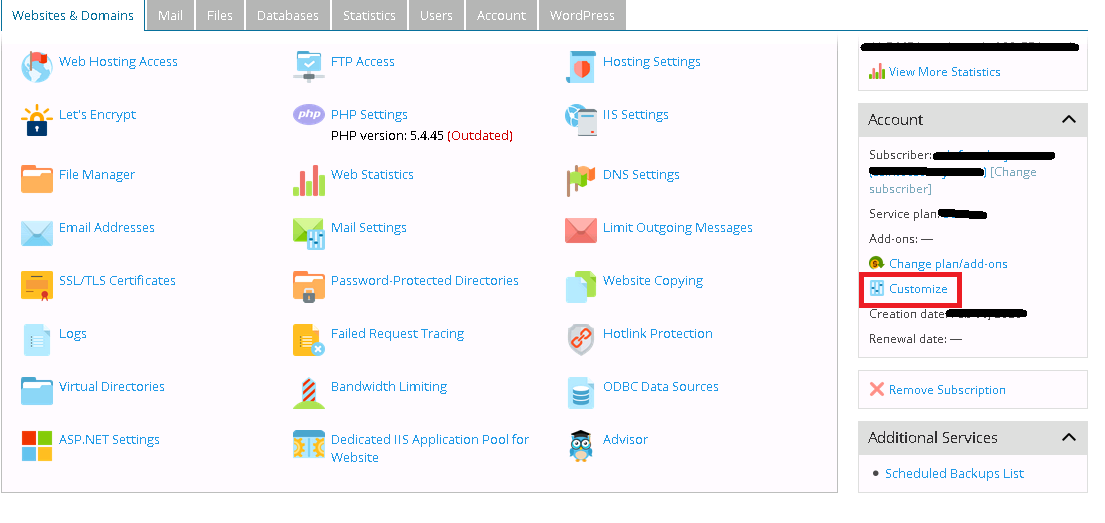 For service plan, Click on Plesk UI and then to service plans. Choose whatever the service plan you required and modify the mailbox size.
For reseller, Click on Plesk UI and then choose reseller. Choose the name of the reseller that owns the subscription, domain or client and account section at last. Customize it and enter the size mailbox.