Most of them will love to use Apple Mail and Outlook. In many cases, imap.gmail.com will not respond to your activities. It's because of the poor settings made in the email and some more problems raised by the server. Even, it might be because of the connectivity issues on the internet. As said the problem gets a hit from the email client.
Here's a message you get from the email client:
Cannot get mail: "The mail server "imap.gmail.com" is not responding. Verify that you have entered the correct account info in Mail settings.
It's time now to fix it right! Let's start!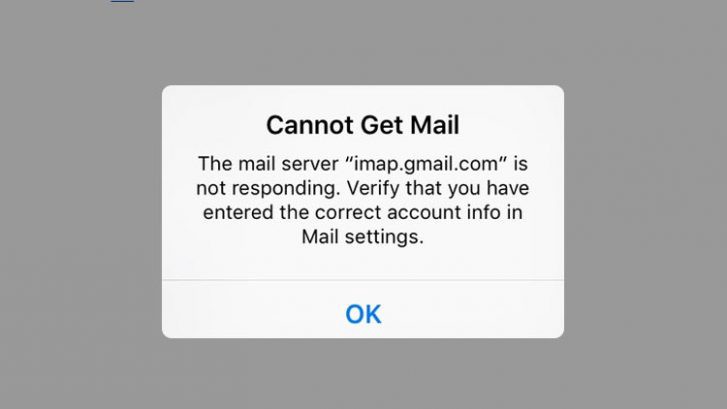 Error in Mail Client:
Sometimes, the reason for error occurs in the Mail app. Why because it uses the modules and variables. If anything gets corrupt, then your overall mail will get collapsed. Just try by quit and do mail client reopen. Also, keep on updating the operating system without fail, or else you will get an error on Google's IMAP server. Check the email client is up-to-date in version.
Remove the email account and then add it again:
iPhone users get problems often saying like imap.gmail.com. Follow the below steps mentioned:
Step 1:
Do launch the app settings and then try to open the account. Choose the email account which has an error now.
Step 2:
Choose the Mail and then select Contacts. After then, select Calendars and now choose mail account. Tap on the button "
Delete account
".
Step 3:
Now, tap on the button "
add account
" and then try to add it again.
Step 4:
You will have a list now right! Choose your email provider and then log in with the credentials such as username and password.
Check if you still get an error!
SSL settings missing:
Missing out SSL in the server will give an error imap.gmail.com. So, do the installation in the server and make some adjustments in the port of SSL, authentication too!
Overall, it could help you more!