VoIP and its process
VoIP (
Voice over Internet Protocol
) initially started in the year 1995; it's a minimization that VoIP has switched the way we transmit. Generally, VoIP is a phone technology on which you can make and receive phone calls using the internet instead of traditional phone lines (a regular landline or a mobile network). As every call is made via the internet, it's a vastly low cost on both domestic and international calls.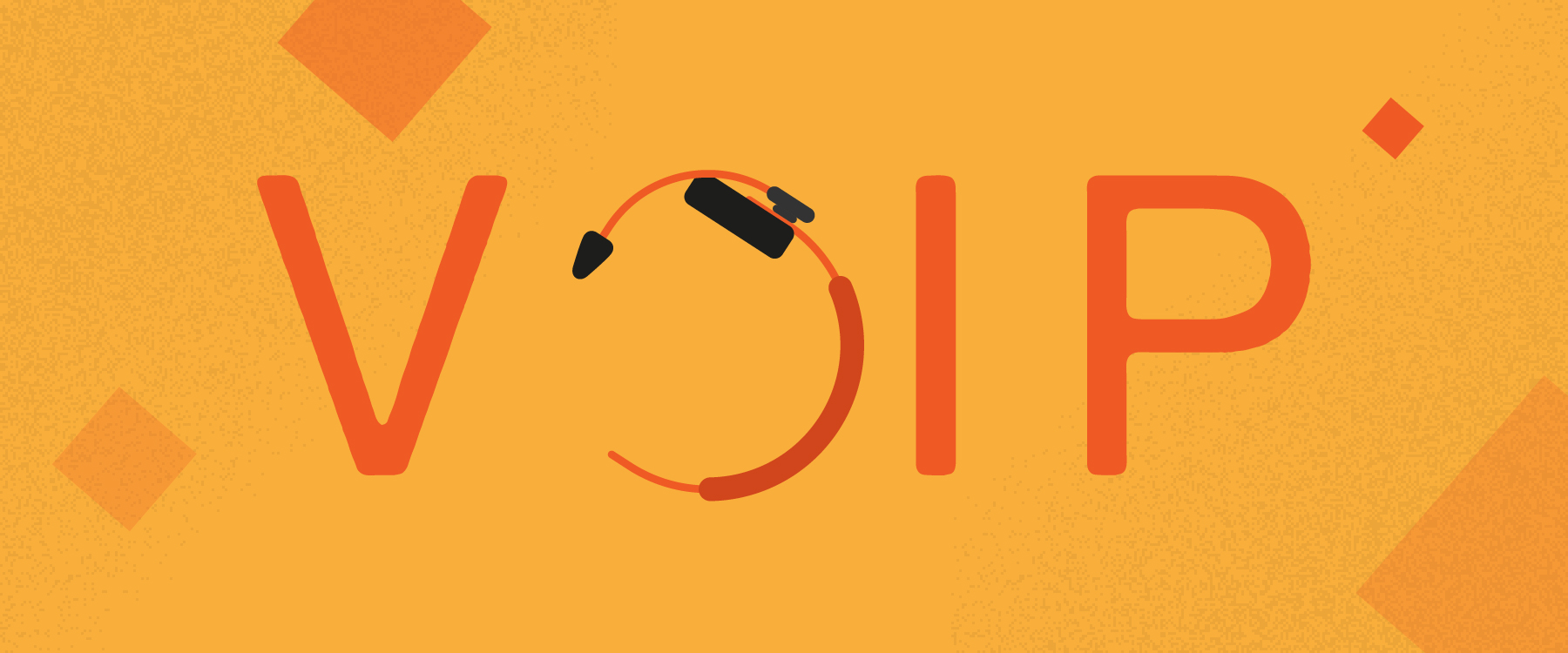 Here in this beginner's guide, we'll explain what VoIP is and its working process, built-in with all the facts on making calls using the internet. Below mentioned are the sections we are going to take a look at.
What VoIP is?
How VoIP Works?
Best VoIP service?
How to make calls using VoIP?
Pros
Cons
Why does business prefer VoIP?
System Requirements for VoIP Phone
How to pick the Right VoIP?
What VoIP is?
Voice over Internet Protocol (VoIP) is meant to use the internet for phone calls rather than using a local telephone company. i.e., you can make and receive business phone calls from laptop, tablet, smartphone, or even VoIP compatible office phone sets. As VoIP makes use of the internet, this is completely based on low cost for both local and international calls.
People select VoIP just because they can make calls without any traditional telephone service, which saves international charges as well. If you have an internet connection, it's not required to run for copper wires in extra. People used to telecommunicate or make their strategy to work from home. The only resource you need to do a call with the usage of VoIP is, you need a desk phone with a SIP-compatible desk phone, or installation of a VoIP calling application is required. Over where it is considered an IP address to make calls from your internet itself. Disparate landline telephones, they are skilled in HD – (High Definition) calls.
How VoIP Works?
As mentioned earlier, Voice over Internet Protocol is mainly initiated to make phone calls via the internet connection rather than the traditional landline or a network used in mobiles. Here, VoIP converts your voice data (analog signal) to a digital signal, and then it compresses to sends it through the internet. On the receiving end, the digital data uncompressed into the sound you can hear through your handset or speakerphone. Until you have a good speed of internet connection, you are ready to use a VoIP.
Best VoIP service?
Nextiva can provide free local calls and toll-free numbers with their plans.
All necessary features are added into its plan like –Caller Id, routing, unlimited domestic voice calls, business SMS messaging, voicemail to email/text, and more.
Their services adaptable on any smartphone platform (Android, iOS)
It is easy for the employee to transfer calls to the different department using LAN (Local Area Network)
How to make calls using VoIP?
We need a good internet connection along with the VoIP business phone service (as Nextiva). Following are the devices on which we can use VoIP.
Existing Phone Handset – We need an ATA (analog telephone adapter) to connect to the VoIP system using an IP address. Initially, we just plug the phone into the ATA instead of using a wall socket.
A special IP phone – This works as a general phone. Here, we use an RJ-45 connector instead of the RJ-11 phone connector. This means it is connected to an Ethernet port on your router.
Computer – To make calls using VoIP, we need to install an app (Softphone) in our computer along with a headset (with microphone and speakers). Of course, a good internet connection is a must.
Mobile Phone – Also here we need a VoIP app to be installed on our mobile phone with good wifi or higher speeds mobile data connection. The VoIP app will work on both android and iOS.
Pros:
Lower costs – Since it uses the internet to make calls, the user can make domestic and international calls at a very low cost compared with the normal landline or mobile networks.
Flexibility – the user can make or receive calls anywhere and anytime
No Geographical boundaries – the user can make long-distance calls at a very affordable rate.
Assistance Opinion – the user may include an automated assistant, intuition call panel, call forwarding option, conference calls, customized greetings, etc.
Cons:
Good Internet connection needed – As mentioned before, we need an internet connection to use VoIP service; if the internet connection is not good then you may face difficulty in-between.
Power outage – most of the office internet is connected with electricity, so if in case power fluctuates or outage was there then the internet connection can also go down.
Required training to staff – if staff is shifted to VoIP service, and then he needs proper training on how to work on it.
Why does business prefer VoIP?
The main reason for a business to make use of VoIP is, they provide employees reliable phone service for an affordable price. While comparing to regular phone calls / local mobile networks, VoIP is a perfect feature on callings for one low price.
Server room is not required if we use on-premises Private Branch Exchange (PBX). Instead, we need VoIP desk phones alone which helps to reduce the usage of excess resources and maintenance.
System Requirements for VoIP Phone:

Below mentioned are some requirements to setup VoIP in the business for effective usage.
Network Bandwidth - For efficient usage of VoIP, we need reliable and good internet coverage, where by default 100Kbps per device for VoIP is required.
Phones & Devices - It is always important to make use of the right devices in place.
We required a SIP phone, a softphone, or an Analog Telephone Adapter (ATA) to finish calls through VoIP.
SIP Phones (Session Initiation Protocol) –
Every SIP phone is a VoIP phone for businesses and enterprises.
Softphones –
downloading an application to make VoIP calls with the use of a mobile phone, laptop, or desktop instead of using a regular telephone / mobile network.
How to pick the Right VoIP?
In a conclusion, firstly we need a good VoIP service. Consider the following figure to select the best VoIP phone system,
Prime and costs every month
Validity and running time
Accessibility and standard of customer service
Survival and popularity of the company
User friendly
Case study on customer reviews
Working with VoIP can provide the best result for the employees compared to the traditional landline phones.