How to forward domain or redirect in Plesk?
Forwarding the domain one from another is one of the familiar methods in website development. There might be many reasons to forward domain from one to another. To brand new products or new website names that might be easy for all customers to deal with. Whatever the reason may! The perfect solution for the forwarding domain is using 301 redirect, especially in Plesk.
301 redirect explanation:
Most of them would prefer 301 redirect since it has a friendly deal between search engine and user. The main scenario starts with HTTP redirect when you start redirect using 301 codes. They would say it as a signal which gets information from the search engine.
For an example; Using the 301 code, you can redirect the previous website name (myyoga.com) to (mynewyoga.com).
How to redirect domain to URL?
Step 1:
Login in Plesk and click on
Add domain
. It helps you to add the new domain and then select "
Hosting Setting
" and from there click on "change" option from "
Hosting type
".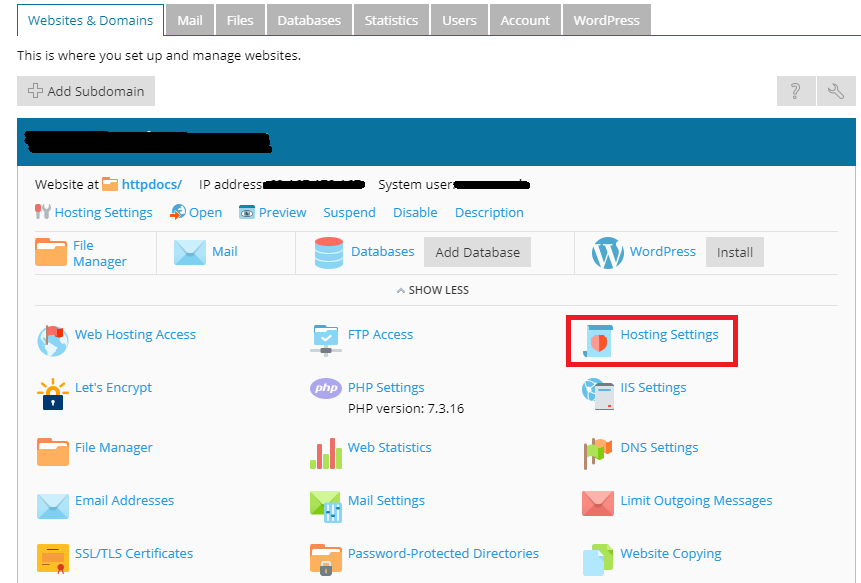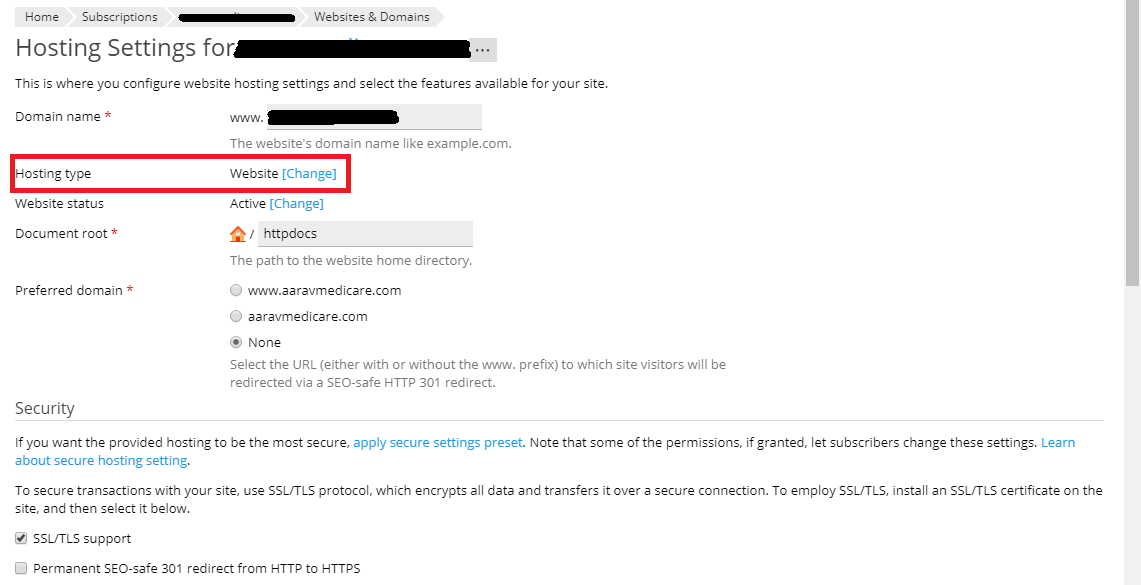 Now, click on the
forwarding
option from dropdown.
Note:
If you have a domain already then skip adding a new domain. Select the domain and go to the Hosting type directly.
Step 2:
In step 2, you should type the new URL. Then, select how you want to move the domain to URL. Either as response code or to use forwarding mechanism and also, select the choice carefully because in future you may get a problem in frames forwarding.
It may show the response as Moved temporarily or moved permanently.
How to set up automatic redirects?
Step 1:
Do Plesk login and click on add domain alias. After clicking on the add domain alias button, it will ask you to enter the new domain name.
Step 2:
Appending to it, it will show a few checkboxes. The default value will be set already so, no need to do any changes in the checkbox.
Step 3:
Finally, tap on the OK button.
How to redirect a subdomain?
Step 1:
Do Plesk login and again tap on add domain button. Here, you need to type the subdomain and do not disturb default values.
Step 2:
Tap the OK button. Now, you have to do inner changes in the subdomain. Click on the subdomain and choose hosting settings.
Step 3:
From the hosting setting, there are many choices from that select the one "Change link beside Website".
Step 4:
Now, choose forwarding from the hosting account. At last, tap on the Ok button.
Completed! No more stress and no technical usage. Go ahead with the clicking process!